100 Watts Mono Amplifier-Up2stream Amp Mono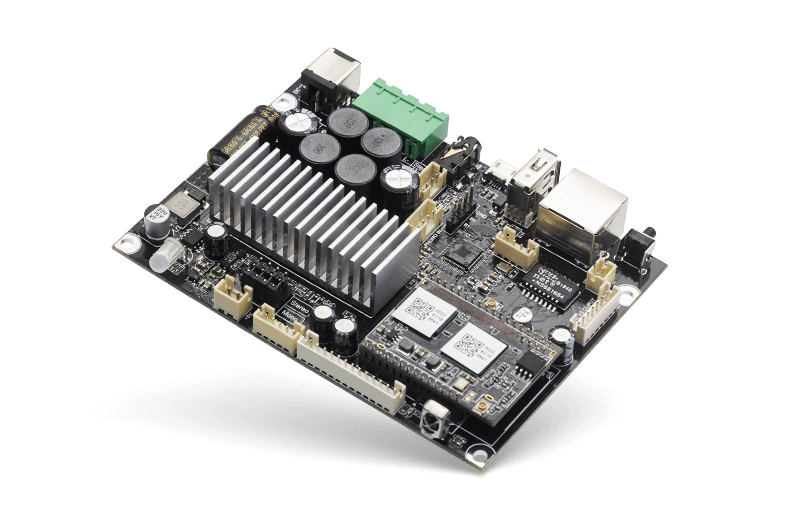 Up2Stream AMP Mono is the newest model in Up2Stream series, it is a mono amplifier which combines the L & R channels to a single channel to output 100W power to the speaker, it can support a 2 ohm impedance speaker to give a loud sound. With the build-in WiFi and Bluetooth, it lets you easily stream music wirelessly through your network connection. Up2Stream AMP Mono is perfect for situation where you need a single loud speaker, like in a shop, elevator, outdoor and any places where you need high volume of music.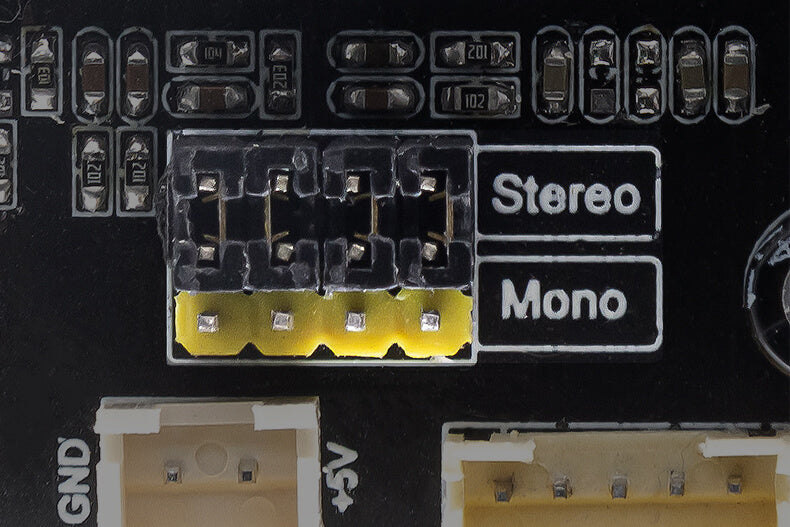 Switch between Mono and Stereo
Up2Stream AMP Mono can switch between mono output mode and stereo output mode. It is very simple to switch, you just need to relocate some jumpers' position. Just remember to unplug the power when you do so. Once you set it to Stereo mode, it becomes a 50W x2 stereo amplifier and supports 4 ohm – 8 ohm speakers. The speaker cable connect is different for each mode, so make sure you have the correct connection to the speaker before usage, or else you will hear some weird sound.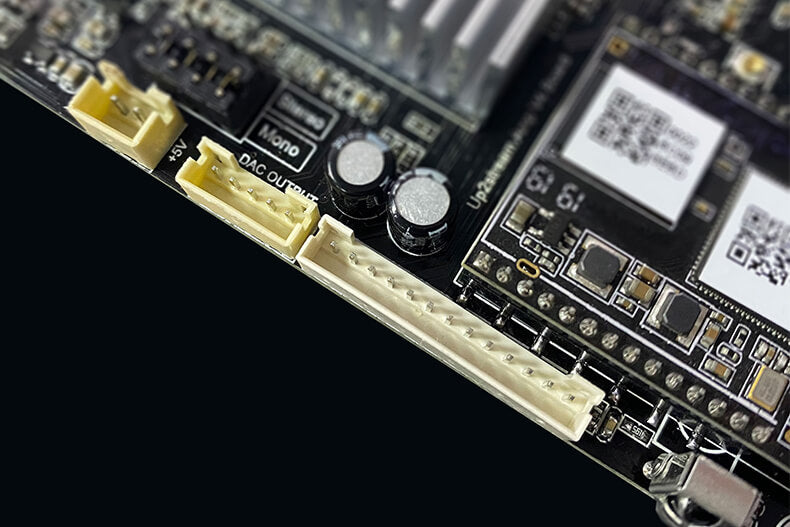 More expansion pins for DIYers
Up2Stream AMP Mono has added in more expansion pins for DIYers to use. Other than the usual connectors, it also has analog output pins and digital output pins for you to connect to another amplifier or device you want to send music data to. It has all the connectors to use with our expansion boards. Up2Stream AMP Mono can be tune by using our ACPWorkbench tool, you can customize different equalizer, gain adjustment, redefine the pins function and change crossover frequency range to make Up2Stream AMP Mono to act as a low frequency amplifier for subwoofer.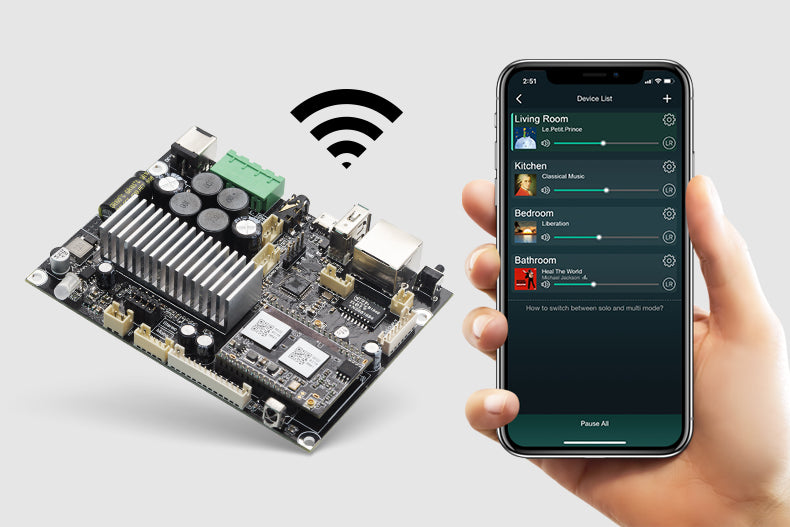 Streaming your favorite songs
With Up2Stream AMP Mono, you are able to stream your favorite music and control the amplifier with our free mobile 4Stream app, which is available in both iOS and Android platform. With 4Stream app, you can stream music from your smart phone, pad, online music services, internet radio stations, NAS storage and local storage like USB disk drive or stream directly from PC. There are many online music services for you to use, including Spotify, Tidal, Qobuz, Napster, Deezer, Amazon Music (only available in US), tune in radio, and iHeart radio. It also supports multiroom function, if you have multiple devices in different rooms, you can synchronize them and stream the same song to all the device at the same time without delay. Using this function, you can setup 2 Up2Stream AMP Mono to form a stereo system. Just group them as multiroom and set one AMP Mono to output L channel audio and the other one output R channel audio, then you will have a 100W x2 wireless stereo system.
 Up2Stream AMP Mono is a good choice if you want to build a wireless single channel speaker with high volume output. It supports many streaming methods and is very easy to use. It is also good for you to build a wireless stereo amplifier without any cables running between the two speakers.
You can find out more information in our website and you can order one today and enjoy your favorite music at ease.
---