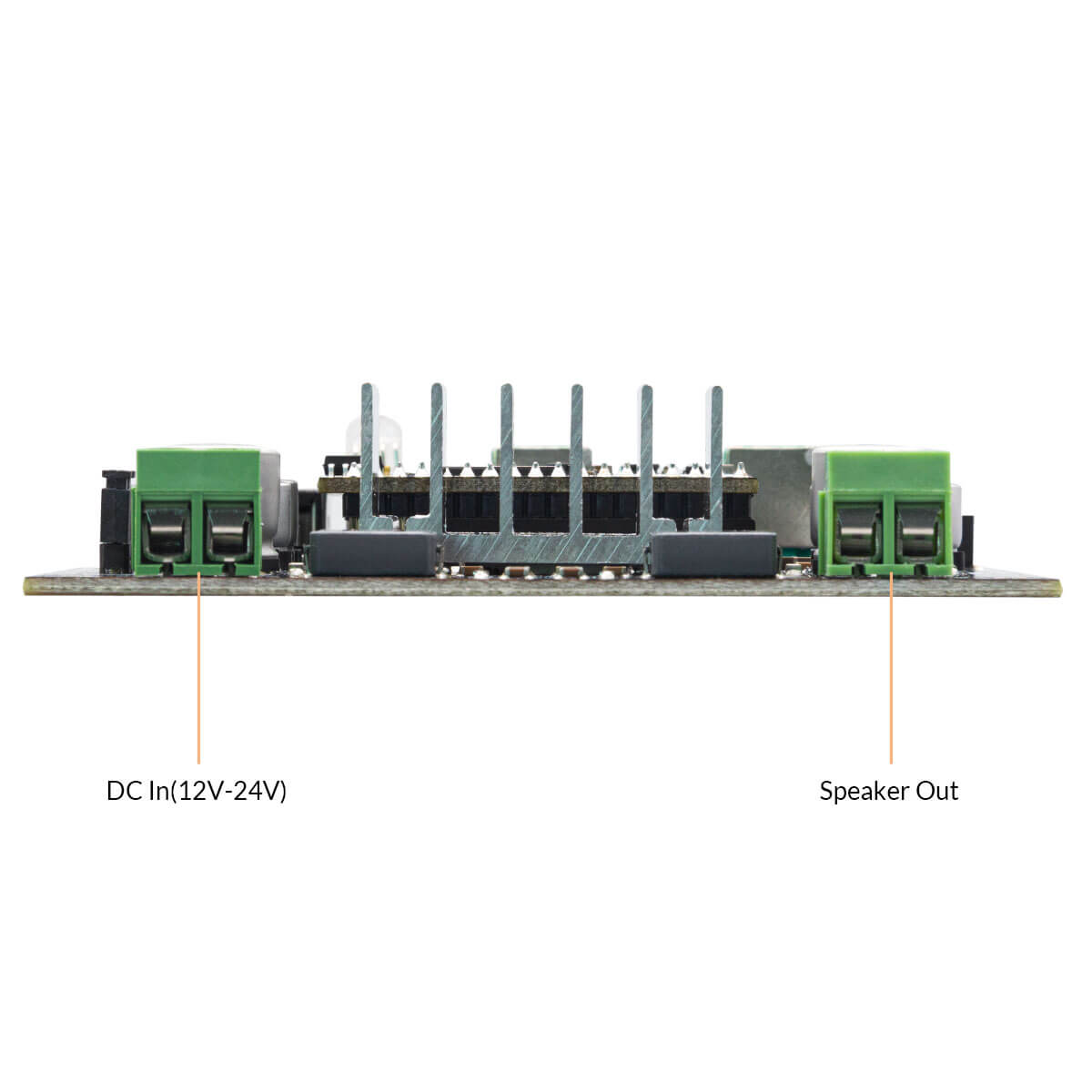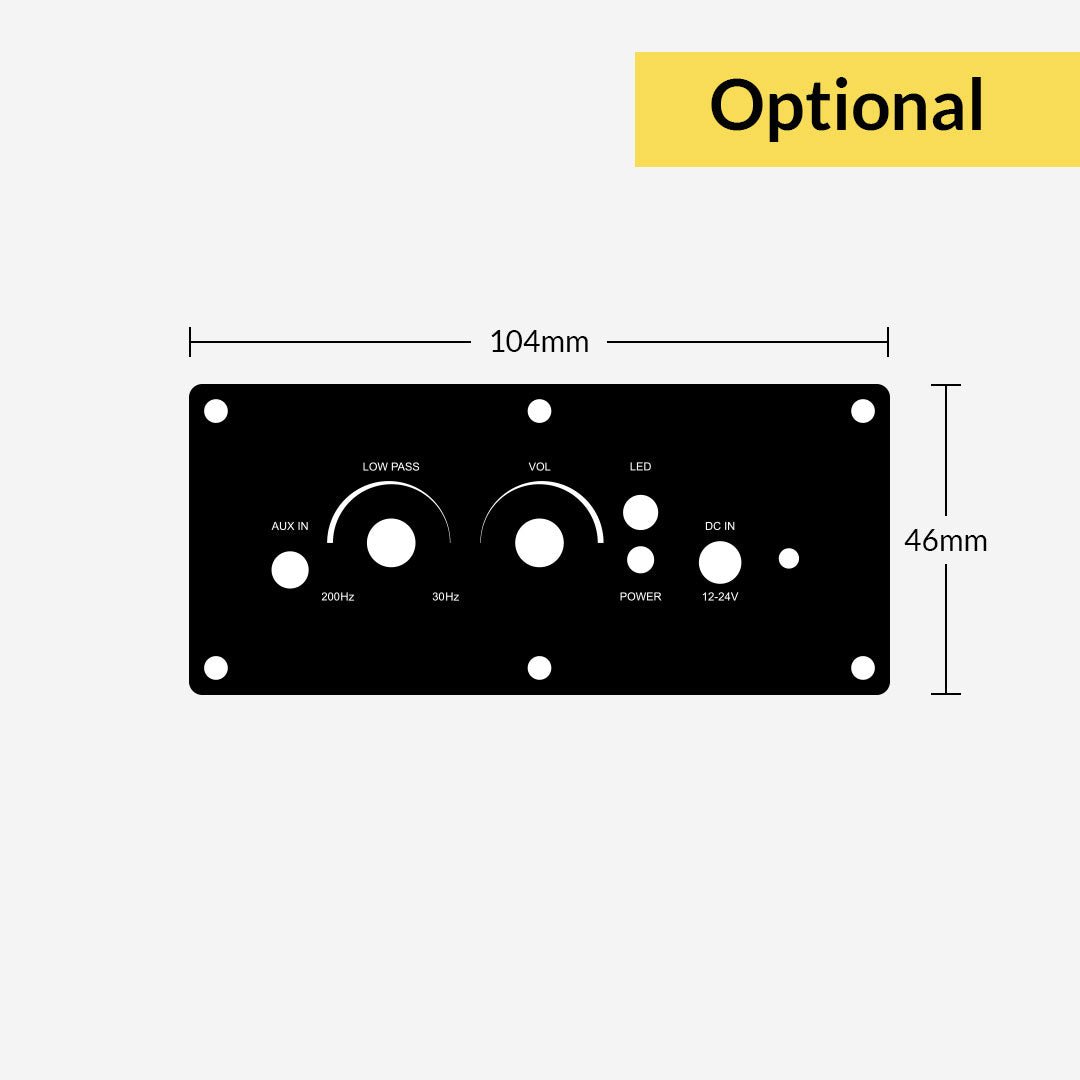 Up2Stream Amp Sub - Multiroom Wireless Subwoofer Amplifier Board
---
Turn your passive subwoofer into a wireless subwoofer,get deep bass without wires.
Powerful, Booming 100W Bass, adjustable crossover frequency range of 10Hz - 300Hz.
Position your Subwoofer Anywhere.
Group multiple Subs in One System.
Turn your existing stereo system into a 2.1 channel system.
We will donate $1 USD dollar of your every order to help the refugees in Turkey-Syria earthquake. Thank you for doing charity with us!
Shipping Fee:

Standard Shipping is $9.9.
Free Shipping Over $90 Whole Store.
Free Express Shipping Over $150 Whole Store.
Express Shipping may varies of different regions.
(Please check at the checkout)

Delivery Time:
Local Delivery From Local Warehouse - 2-7 Days
Standard Shipping - 7-25 Days
Express Shipping - 3-10 Days
Delivery time may varies of different regions
(Please check at the checkout)

Shipping From:
US warehouse support shipping to Canada & United States.
EU warehouse support shipping to Europe regions.
AU warehouse support shipping to Australia.
RU warehouse support shipping to Russia.
Asia warehouse support shipping to Global.


If you have other questions, contact us.
✔Fast & Free Shipping Over $90
✔We pay sales tax, if applicable
✔FREE & Easy 30 Days Return
✔Solid 1 Year Warranty
✔Official Website Promise
✔Online Expert Support
✔Fast & 3D Secure Payments

Up2stream AMP Sub
The Up2stream Amp Sub is designed to seamlessly integrate with other Up2Stream audio boards, this powerful subwoofer amplifier board can deliver a maximum output of 100W to your passive subwoofer, bringing deep and immersive bass to your music and movies.

With the Up2Stream AMP SUB board, you have complete control over your sound settings. Simply adjust the crossover frequency and maximum volume level using the convenient rotary knobs. Tailor the audio output to suit your preferences and create the perfect balance between low-frequency power and overall room-filling sound.

But that's not all! If you're craving even more bass power, you can expand your audio system by adding multiple subwoofer boards. Imagine the exhilarating effect of multiple subwoofers working together to produce a booming sound that shakes the very foundations of your room!

Upgrade your audio setup and unlock a new level of immersive sound with the Up2Stream AMP SUB board. Whether you're a music lover or a movie enthusiast, this subwoofer amplifier is the perfect addition to enhance your listening experience and bring your entertainment to life. Don't settle for ordinary sound – immerse yourself in the rich, deep tones that only a quality subwoofer amplifier can provide.
Features
Get Deep Bass Without Wires
Up2Stream Amp Sub allows you to turn your passive subwoofer into a wireless subwoofer. Pair with any other Arylic stereo system and you can pass the deep bass wirelessly. Enjoy the powerful bass anywhere you want!
Powerful, Booming 100W Bass
Hear and feel powerful 100 Watts of booming bass with an adjustable crossover frequency range of 10Hz - 300Hz.
Position your Subwoofer Anywhere
You can place your subwoofer anywhere in your house and wirelessly stream deep bass throughout the house.
Plug and Play
With the ready-to-use interfaces, streaming music is as simple as plugging in the power and connecting to a passive subwoofer. Unlike other audio boards, there's no need for soldering of pins before you can get started. This makes it incredibly easy and user-friendly for anyone to use.
Multiple Interfaces
The Up2stream Amp Sub comes with a range of ready-to-use interfaces, including a Aux in audio input, switch jumper, subwoofer output and a plug for power input. Which enables you to create a flexible system according to your specific needs. With these features, you can easily connect your audio devices and enjoy high-quality sound without any complicated setup.
Multiple Subs in One System
There is no limit on how many subwoofers you can add to the system. Wirelessly group multiple Up2Stream Amp Sub units with any Arylic stereo device when you need exceptional bass, or just use one when you listen to relaxing music. You have the control.
Upgrade your Stereo System to 2.1 Channel
Get a passive subwoofer and you can easily turn your existing stereo system into a 2.1 channel system to enjoy music with powerful booming bass.
DIY Subwoofer Accessory Kit
For DIY lovers, we offer a metal front plate and a collection of useful components in our DIY Subwoofer Accessory Kit.This kit will makes it convenient to either integrate an Up2Stream Amp Sub with your current passive subwoofer or build one from scratch.
Functional Knob Control
The Up2stream AMP Sub features 2 rotary knobs that enable effortless adjustment of treble, and bass. However, these knobs also facilitate adjustments to the crossover frequency. In addition to controlling sound characteristics, the Up2stream AMP Sub provides versatile functionality for a customized listening experience.
Connectivity
WiFi:
IEEE802.11 b/g/n 2.4G
Power Input
12V-24V/DC in
12V-24V 2 Pin Connector
Audio Input
Analog:
3.5mm Line Input (1 Vrms)
Speaker Power
100W @ 2Qlad at 24V
60W @ 4Qload at 24V
30W @ 8Qload at 24V
Music Format
FLAC/MP3/AAC/AAC+/ALAC/APE/WAV
Audio Format
Decoding up to 192khz/24bits
Output up to 44.1khz/16bits CD quality
Accessory
Knob Cover x2
Internal WiFi Antenna
Screw Driver
User Manual
Physical Control
Power Button
Device on:
Long press once: Switch off
Short press twice: Disconnect current WiFi connection and enter paring mode (WiFi mode);
Short press three times: Restore the factory settings

Device off:
Short press: Switch on

Bass Knob
Short press once: Reset bass level to 0
Long press 5secs: decrease crossover frequency by 10Hz
(Crossover frequency range from 10-300Hz, default 110hz)
LED Indicators
⚪White-WiFi & network mode:
Flashing fast-device is booting
Flashing slow- waiting for WiFi connection
Solid- WiFi is connected
🟢Green-Line in mode
Compare
Which Audio Amplifier Board Are Made For You ?
②Up2stream Amp2.1 need ACPWorkbench tuning tool to switch the spdif configuration from spdif in to spdif out.
Wireless Capability
WiFi, Airplay , Spotify Connect, Qplay, Bluetooth 5.0, UPnP, DLNA
Music Service
—
Spotify, Amazon Music, Deezer, TuneIn, Tidal, Qobuz, Napster, Internet Radio, iHeartRadio, QQ Music, QQFM
Maximum Speaker Power(24V, 4ohm/Sub, 2ohm)
Knob Control
Yes(Volume, Treble, Bass)
Expansion Boards
Spdif In Board
*②Spdif Out Board
Button Board
IR Sensor Board
FAQ
Can't find your question? Contact us with the button below.

Our customer support is available Monday to Friday: 9am-6:00pm.(HKT)
Average answer time: 24h
Contact Us
How can I add Up2stream Amp Sub to other Arylic devices?

Your can wireless connect the subwoofer amplifier to other Arylic stereo by WiFi. Pair to the same network with 4STREAM APP and group them use multiroom features to build a wireless 2.1 system.
How many wireless subs can I connect at once?

No limitation actually, this is based on your WiFi router is stronger or not. Usually we suggest maximum 5 at once for better streaming experience,
Does this subwoofer board have an auto-standby function sensing the audio input?

Yes, it will switch to line in when detected input plugged .

Our customer support is available Monday to Friday: 9am-6:00pm.(HKT)
Average answer time: 24h
Contact Us
This product is rated 4.8 of 5.0 stars.
It has received 9 reviews.
First Arylic Purchase
this is the first acrylic product. I have bought it took a long time to arrive, but when it finally did, it was well packaged and in good shape. I have not had a chance to install them into my speakers yet, but that's my next step. I'm looking forward to it, so far so good.
Nice subwoofer amp for the money
For the money it's okay. But there are major issues with the amp as time delay. It's not possible to snych it wirelessy with an arylic streaming amp and watch TV. The auid signal will be delayed heavily and is no more synchronous to the TV picture, but about a second too late. That doesn't bother listening to music but not accetable to watch TV.
The adjustment for the crossover frequency is to rugh. The lowest frequency is about 200Hz. If you want to drive a serious setup below 100Hz is mandatory. And some smaller points which I already sent vie email.
Thank you anyway to develop such nice products!
Perfect
Everything I ordered were well packed. All amp and boards plays better than I expected. Will order more
Wireless Subwoofer Amplifier Board Up2stream Amp Sub
It works fine as described. wirless setup some times is tricky. rest its producing he required sound output from wooofer. Thanks Arylic.
Professional Plate for Professional Products
This plate was easy to use, mount, and looks great on my project. The plate is made out of good metal. The product was also received in a timely manner. The one thing I wish was provided was a template for how big to cut the outlet hole, some quick measurements of the board and plate solve that though.