DESCRIPTION
SPEC
Q & A
REVIEWS
ACPWorkbench Stereo Equalizer Tool
The ACPWorkbench Stereo Equalizer Tool is a program developed by Arylic for precise EQ control. This tool can adjust the loudness of specific audio frequencies to the listener's preferences and the acoustics of the environment, known as the frequency bands. For example, an equalizer allows you to raise the bass while listening to dance music, or add treble in a room that responds to low-frequency sounds.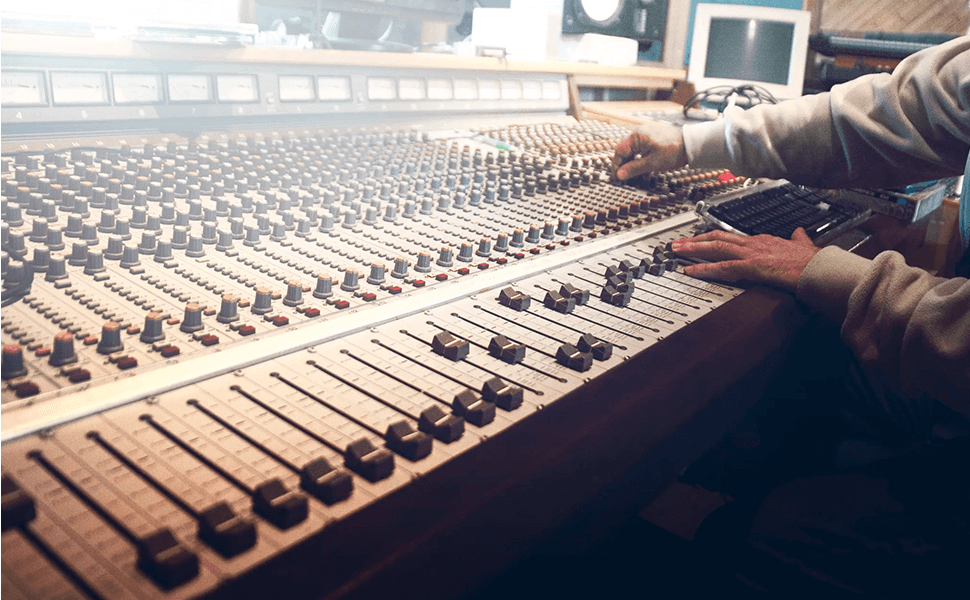 Stereo Equalizer
ACPWorkbench
---
Customize your Music
Concert at your Home

All you need is a Windows computer (Windows 7 or later) and you can have a concert-like musical experience at home. It also supports 3D surround sound (with the exception of the Up2stream Mini V3), Taking your listening experience to the next level.
3D surround Sound

A 3D audio effect is where a sound source is placed virtually anywhere in three-dimensional space, including behind, above or below the listener, and then Stereo speakers and other audio devices generate the music to give you a different musical experience.

Clean and Clutter-free Interface

The design is simple and intuitive, so even if you're not a professional studio player, you'll be able to study it in a few minutes and start customizing your sound!

Precise EQ Control

Even if the 4stream app already supports EQ Control, I don't think this is enough for your needs. With our ACPWorkbench Tool, you can adjust your EQ more precisely and permanently store your settings on every device. This means you can customize the sound differently for each device.

Gain Adjustment

The environment is different for each person due to their subjectivity. Now you can adjust the volume level to your own requirements and be most comfortable. And you can also make different adjustments according to different audio sources such as I2S, USB sound card, SPIDIF IN, etc.
How to Purchase and Setup?
*a license key only allow to register once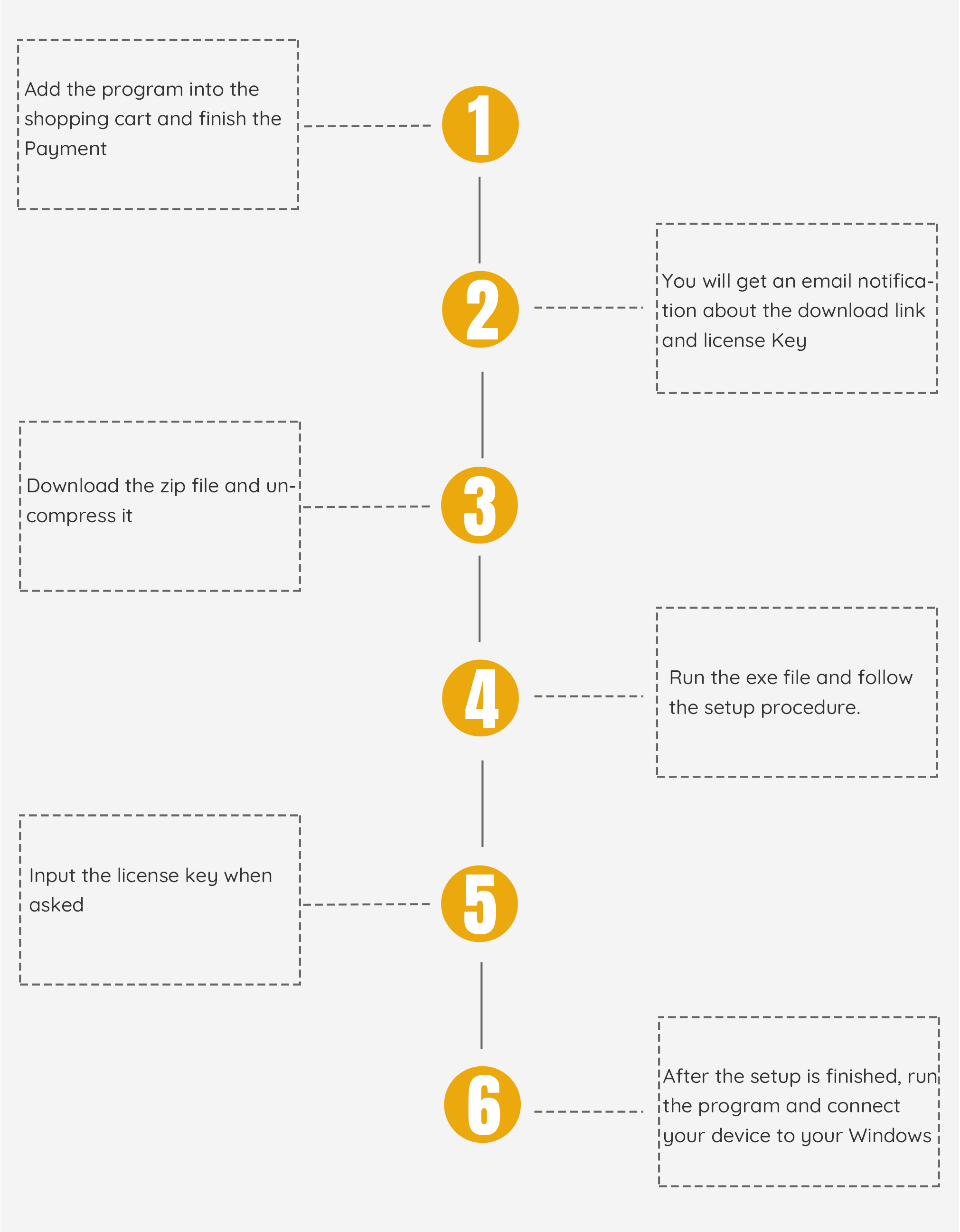 Can I run ACPWorkbench on macOS?

Sorry,it only can be used in WINDOWS now

I would like to purchase the ACPWorkbench Audio Effect Tool, however I'm located in Europe and the product lists as 'Asia Stock Available ONLY'. Does this mean I can't purchase the software?

You can purchase it, after you purchase ACPWorkbench, we will send you a download link and a activation key by email.

Comment se fait la liason entre le pc et un up2stream 2.1? Merci.

Si vous souhaitez avoir une connexion directe pour diffuser de la musique à partir d'un PC, branchez l'alimentation sur AMP2.1 puis connectez l'AMP2.1 au PC à l'aide d'un câble micro USB.
Votre PC doit le reconnaître comme une carte son externe, vous pouvez le choisir comme sortie audio pour votre PC.

If you want to have a direct connection to stream music from PC, plugin the power to AMP2.1 then connect the AMP2.1 to PC using a micro USB cable.
Your PC should recongize it as a external soundcard, you can choose it as audio output for your PC.

How many EQ's can i set? 8 or more?

10 filters for each unit, and can set mainEQ, and seperated EQ for each channel.

Does the ACP workbench support the A50 amplifier and the S10 preamplifier ?

S10 yes, A50 not .we plan on A50 upgrade vereison ,once released ,it will support .

Is there a way to limit the power output of the up2stream amp v3 to 30w per chanel with acp workbench ? Also, is the EQ capable of removing entirely the low frequencies in order to avoid excessive cone excursion ?

with acpworkbench, yes you can change the input gain to adjust the output power. And also you can set the parameter eq for the output, like cut the low frequency etc

Are the settings saved in the board (Up2stream Pro V3) so that I can disconnect the PC? Or does it need permanent connection?

The acpbench tool have upload option ,once onload ,it will save forever. then you don't need your PC to work with it .

Is it possible to set the GPIO-Pins active, as soon as music is being played? I am thinking about adding an automatic ON/OFF feature for my speaker, so this would make things much easier.

yes, with the latest tool, you can assign one free pin for this feature. and it will output HIGH when audio input detected, and LOW when no audio for 1 minutes.

Can I program two Up2Stream Amp V3 (one board for each two way speaker) so to make left channel low-pass and right channel hi-pass? This way I also should send left signal to a board and right signal to the other board, can I?

Yes

What happens if i have to reinstall Windows? Can I reuse the key in this case?

It will not work if reinstall windows,but you can send email to us with your order, we will send you one more key for this case.

For the Amp 2.1 board, these EQ filters are applied to all three amplifier outputs? Not each channel individually, correct? And, does each channel get independent high-pass and low-pass (for making a 3-way) or only the stereo channels and subwoofer channel?

Yes, with our tool acpbench .

Can this be used on the A50 as well?

NO ,only up2stream V3 series. We may update A50 in future ,on updated model it will support usb dac and acpbench .

Does this tool also allow for crossovers (low-pass and high-pass filters)?

Yes.

Can I programm the right and left channel individually? For example to build a 2 way speaker.

We will launch a 4CH amp board with DSP for this scenrio .

Can I install and use one license on 2 different computers e.g. Notebook and PC ?

No, each activation key only works for 1 PC.

Will it also work with the Wireless 2.1 Channel Stereo Amplifier Board Up2stream Amp 2.1 ?

Yes, ACPWorkbench Audio Effect Tool also works with Up2Stream Amp2.1.
It supports Up2sttream Mini v3, Pro v3, Amp 2.0 v3 and Amp 2.1.

This looks great,. Will the new settings show up in the 4stream app I use on my phone and iPad?

no. this is more for deep user to tune their favorite sound and save it ,no need to change all the time ,so far ,we only have windows version to tune with our V3 series board .
●It is extendable by expansion boards.
*5G WiFi compatiable means users could control our system when your smartphone connected to your router's 5G channel.
* About Spidif Pins, Up2stream Mini/Pro is default as Spdif out. Up2stream Amp/Mono is default as Spdif in. You can switch to Spdif In/Out by ACPWorkbench Tool. The 2 spdif pins are the same funtion, can't change seperately.
*Up2stream Amp SUB and S50 Pro+ Preamp is our coming up new products.