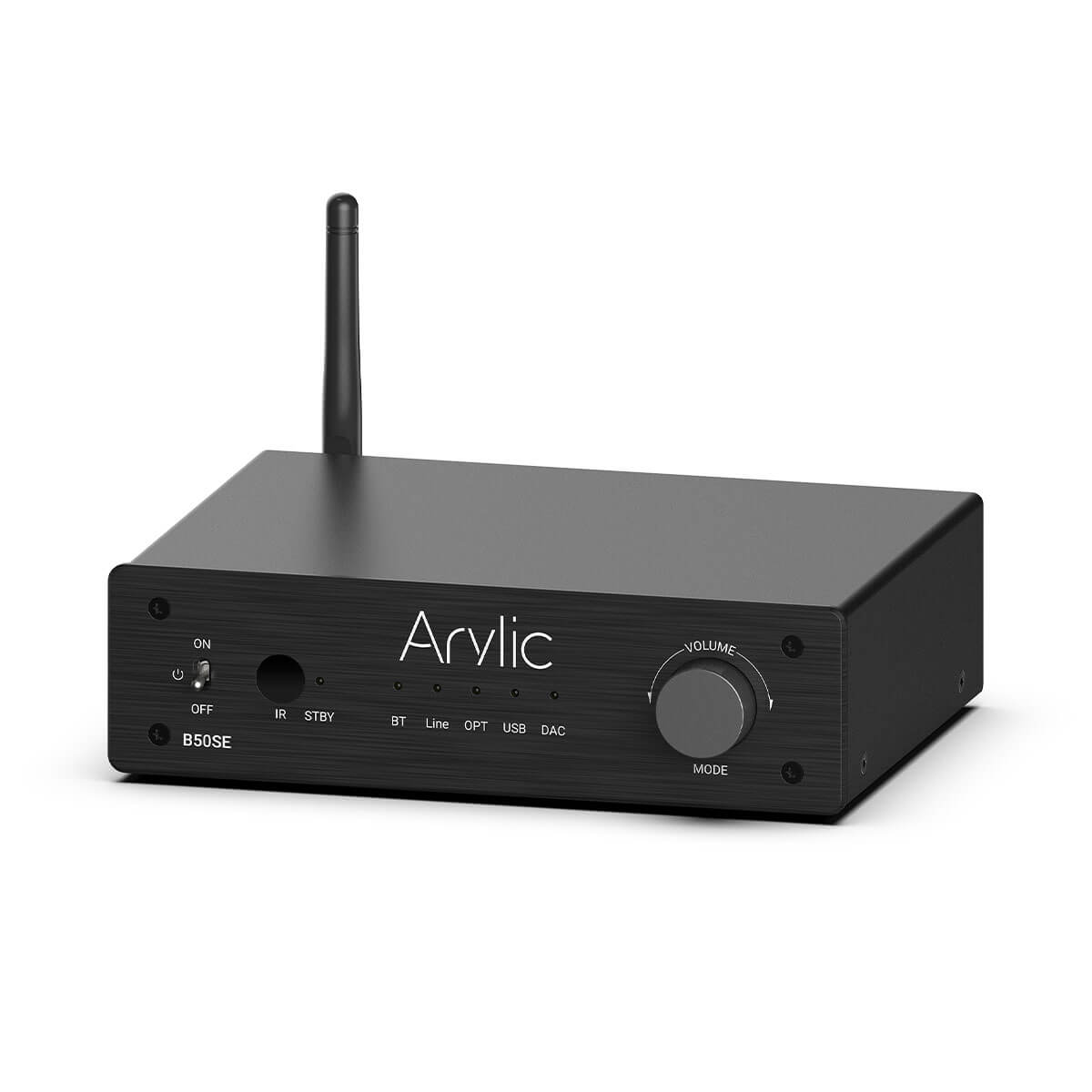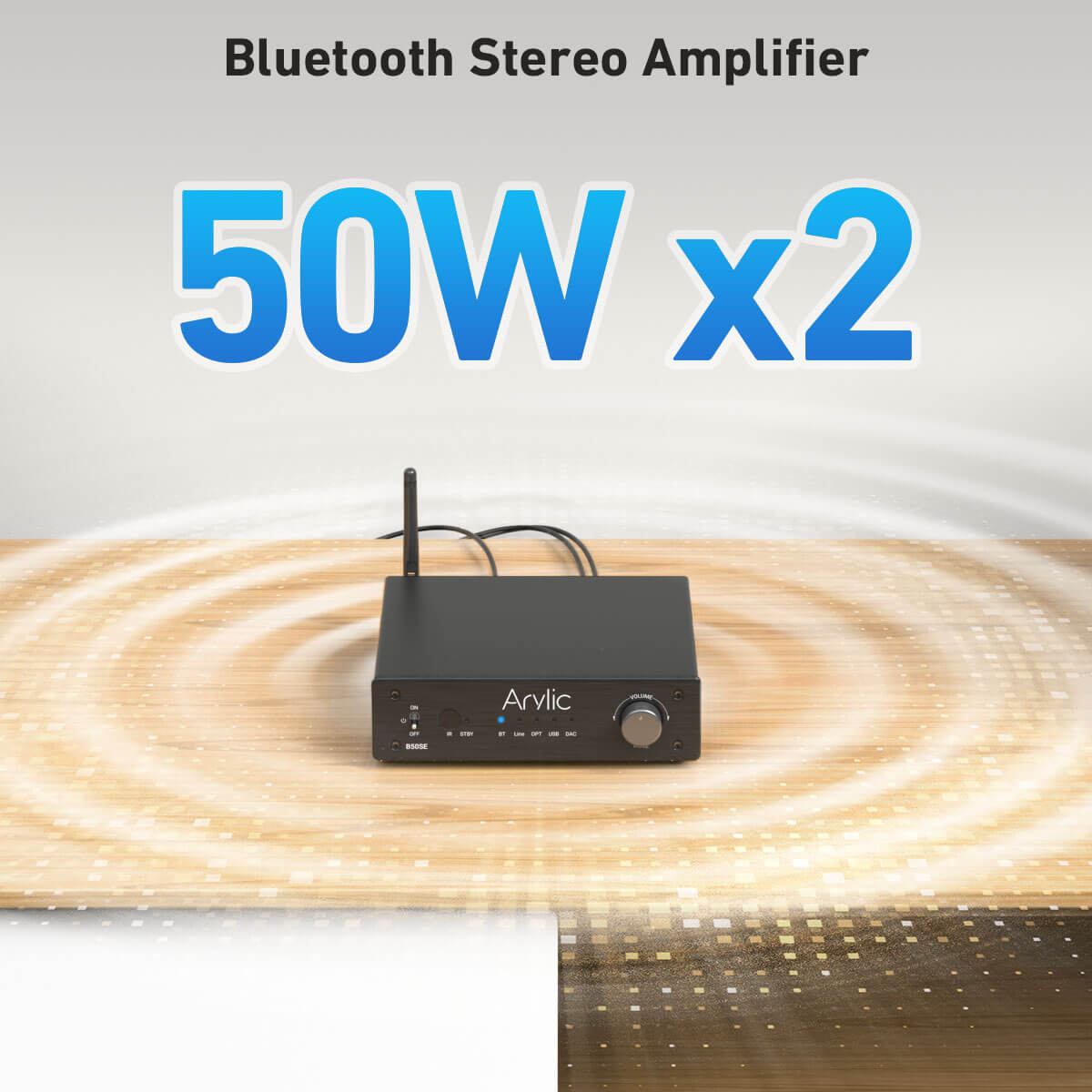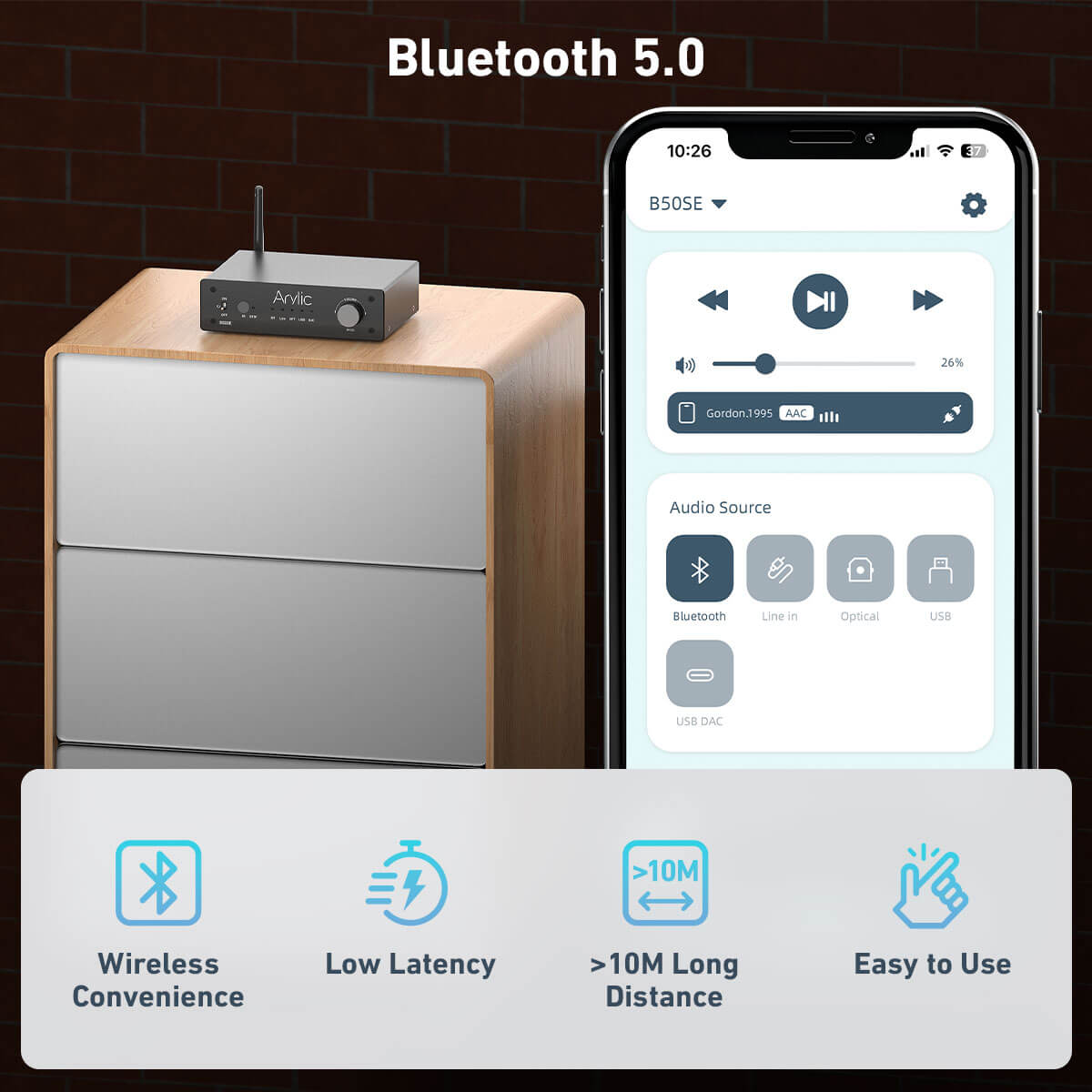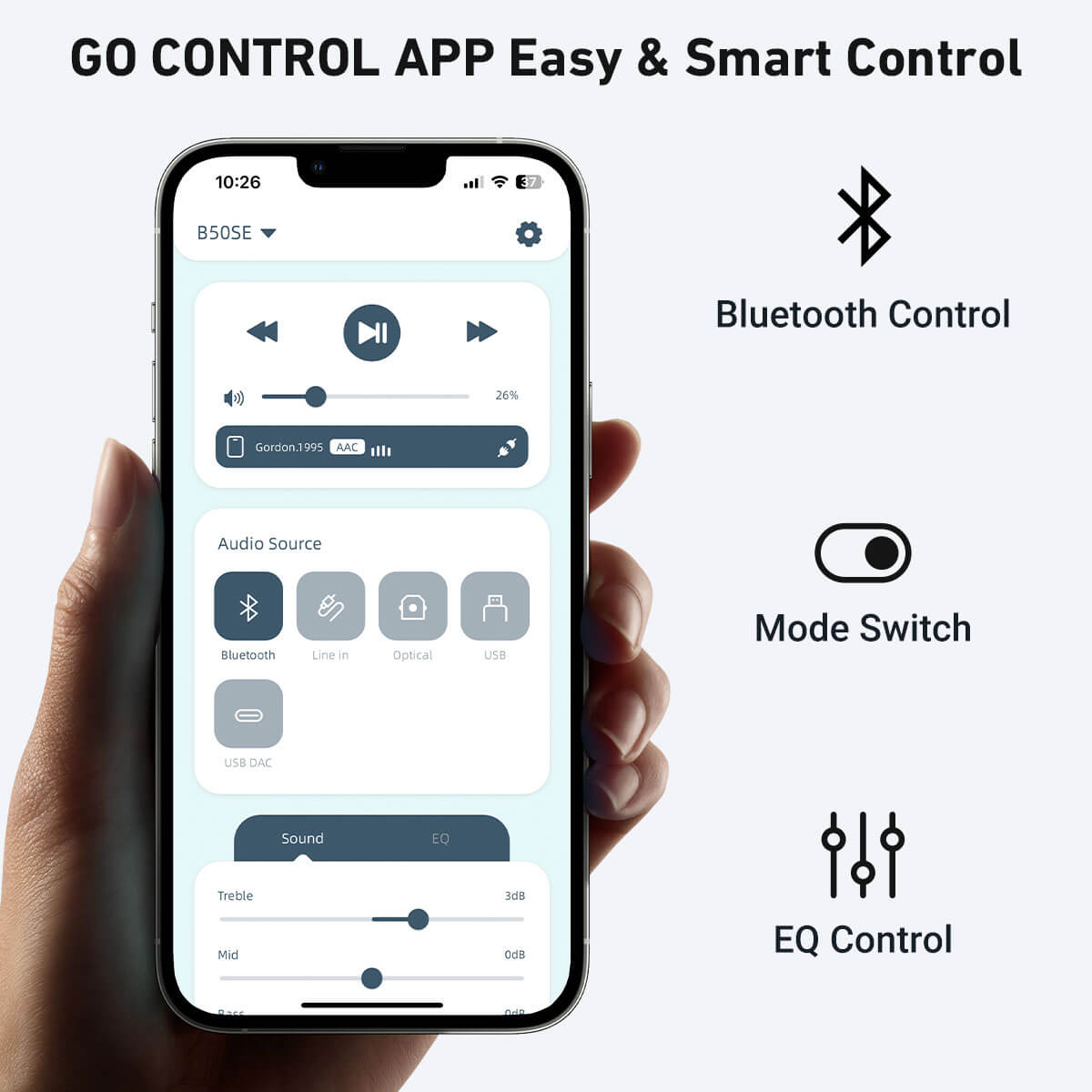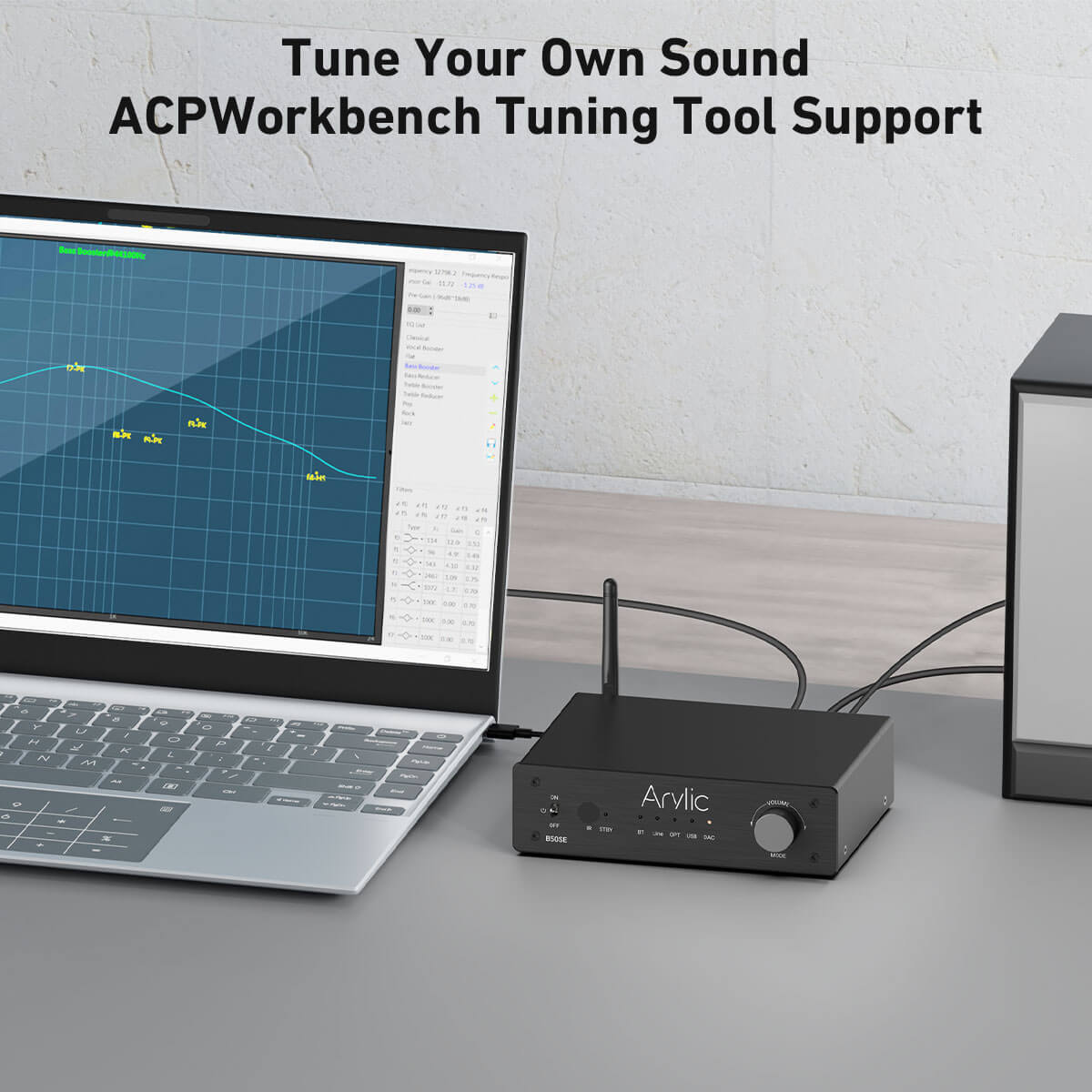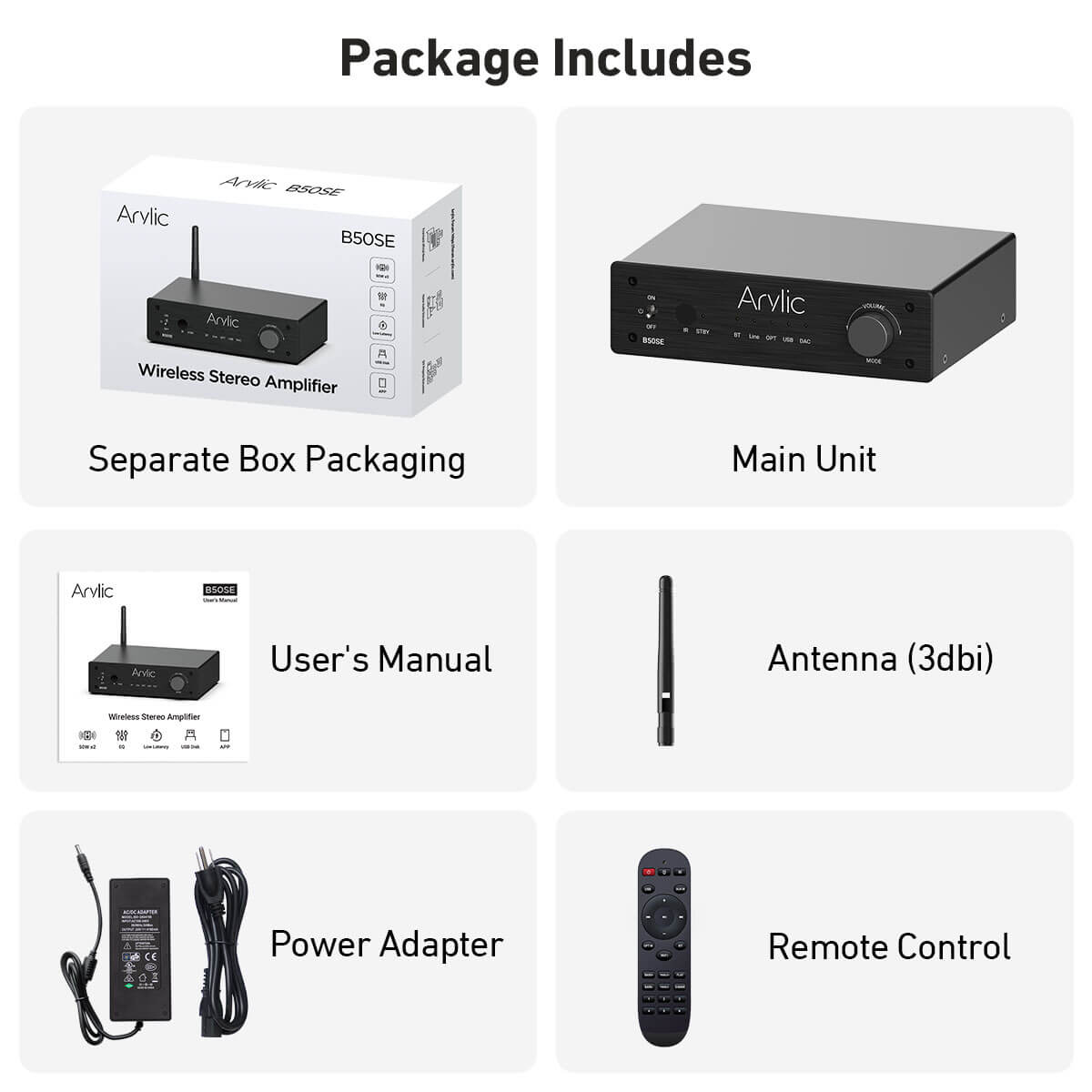 B50 SE Bluetooth Stereo Amplifier
---
50W x 2 Powerful Bluetooth Stereo Amplifier for Home
TPA3116D2 Amplifier Chip with High Efficiency and Low Distortion.
Bluetooth 5.0, Turn Your Old Speakers into Bluetooth.
15M Long Distance Transmittion and Low lantency.
Free iOS & Android Go CONTROL APP with EQ.
We will donate $1 USD dollar of your every order to help the refugees in Turkey-Syria earthquake. Thank you for doing charity with us!
Shipping Fee:

Standard Shipping is $9.9.
Free Shipping Over $90 Whole Store.
Free Express Shipping Over $150 Whole Store.
Express Shipping may varies of different regions.
(Please check at the checkout)

Delivery Time:
Local Delivery From Local Warehouse - 2-7 Days
Standard Shipping - 7-25 Days
Express Shipping - 3-10 Days
Delivery time may varies of different regions
(Please check at the checkout)

Shipping From:
US warehouse support shipping to Canada & United States.
EU warehouse support shipping to Europe regions.
AU warehouse support shipping to Australia.
RU warehouse support shipping to Russia.
Asia warehouse support shipping to Global.


If you have other questions, contact us.
✔Fast & Free Shipping
✔We pay sales tax, if applicable
✔FREE & Easy 30 Days Return
✔Solid 1 Year Warranty
✔Official Website Promise
✔Online Expert Support
✔Fast & 3D Secure Payments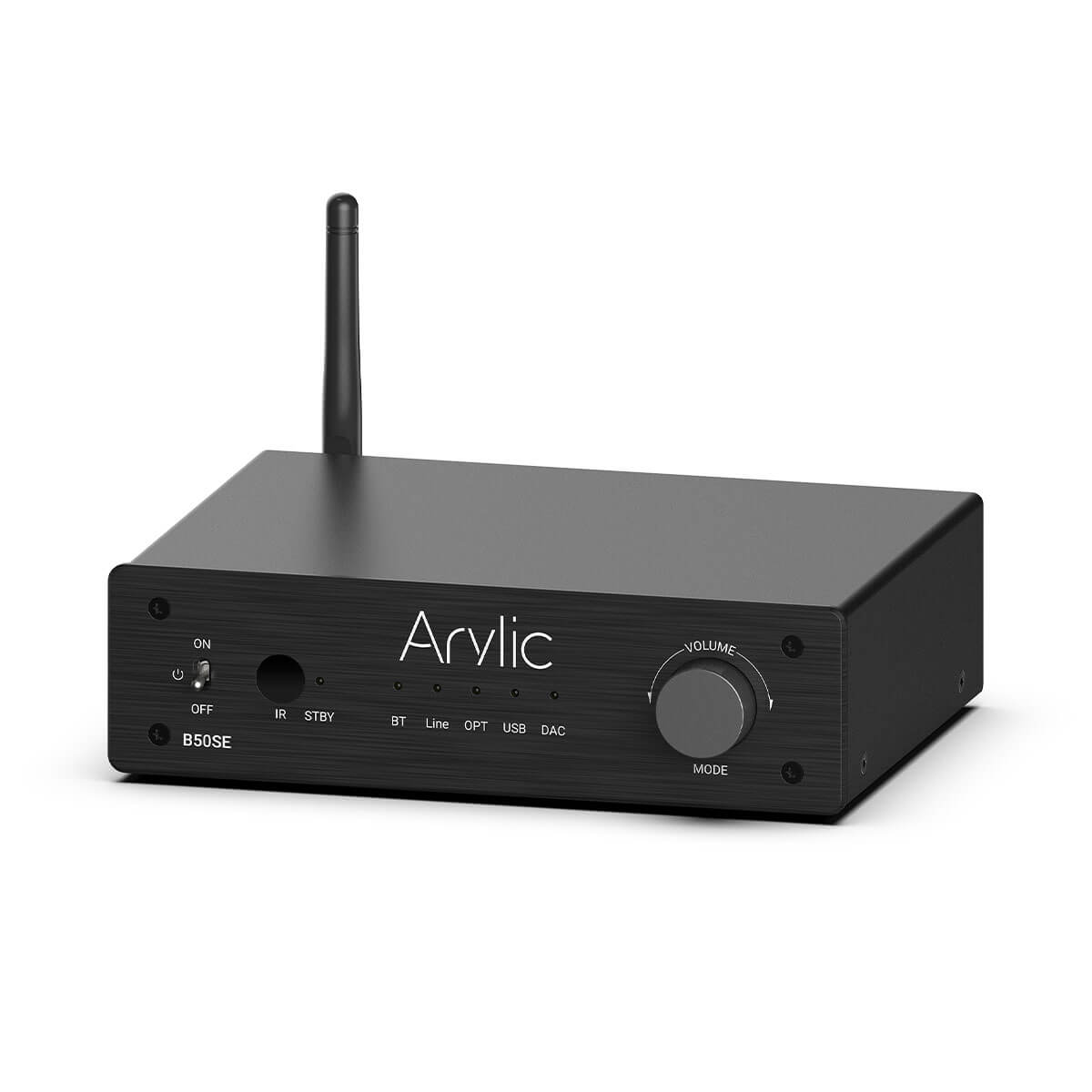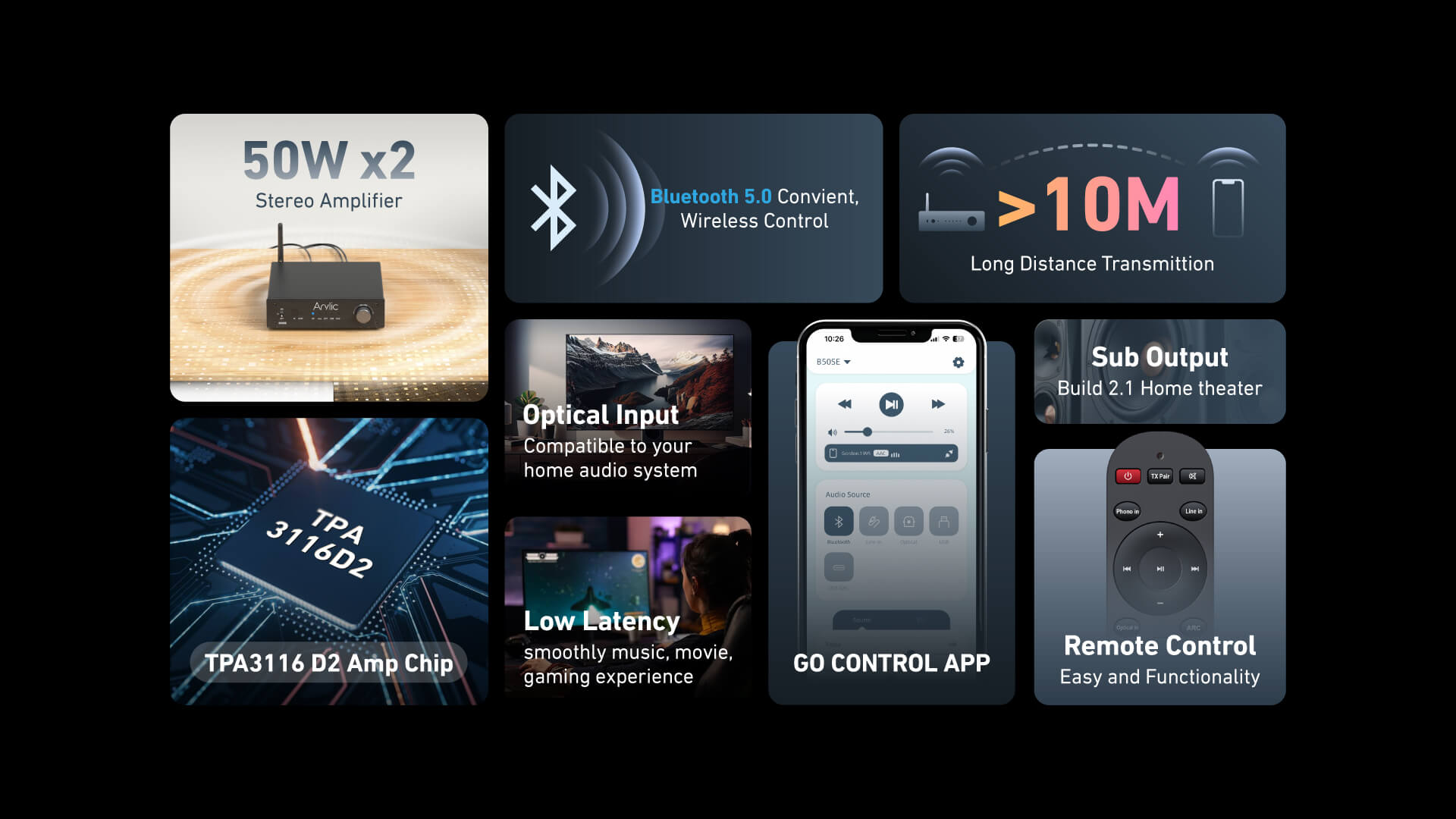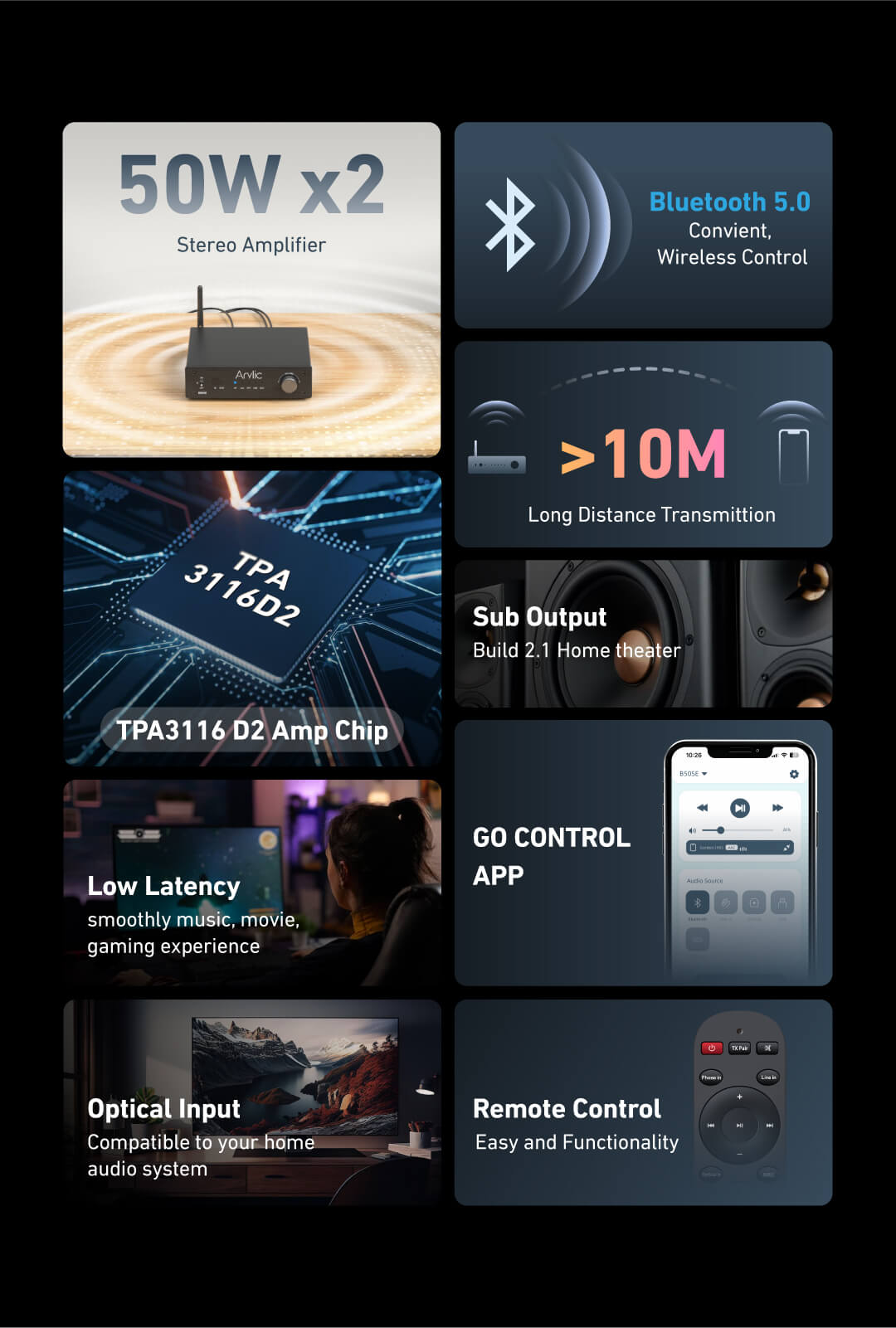 Enjoy Cinema Experience At Home
B50 SE is a Bluetooth stereo amplifier can power your passive speakers, active subwoofers and integrate your existing stereo system with it's rich interfaces. Easy to play with Bluetooth 5.0, and enjoy cinema like sound experience at your home.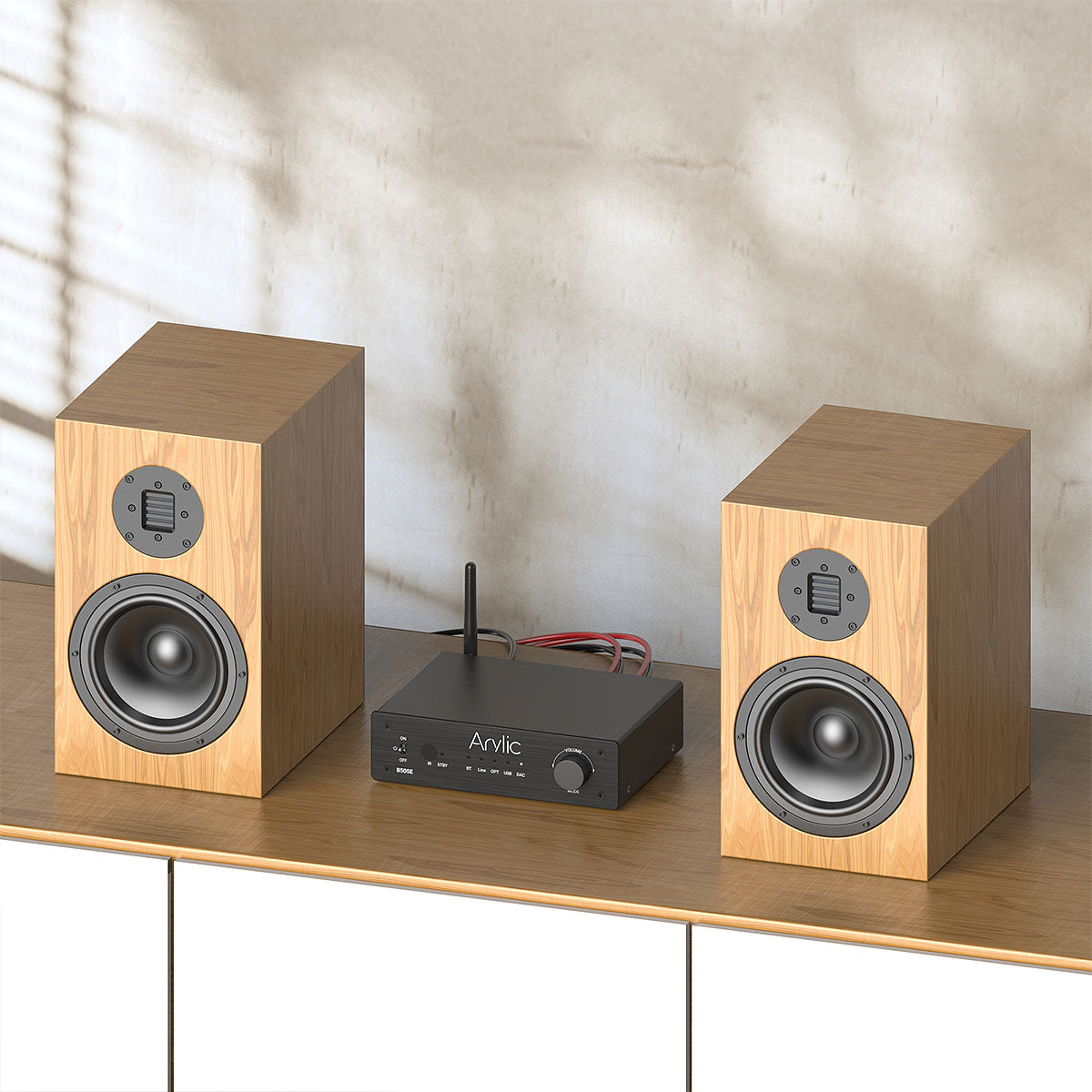 50W x 2 Powerful Bluetooth Stereo Amplifier
B50 SE is a perfert Bluetooth stereo amplifier to fit any home usage. It can drive 90watts(8 ohms), 125watts(4 ohms) speakers for best sound performance.
The TPA3116D2 is an amplifier chip employs advanced PWM modulation and feedback control technology to accurately control the amplification process of the audio signal, ensuring reproduction clear, rich, balanced sound with low distortion.
TPA3116D2 Amplifier Chip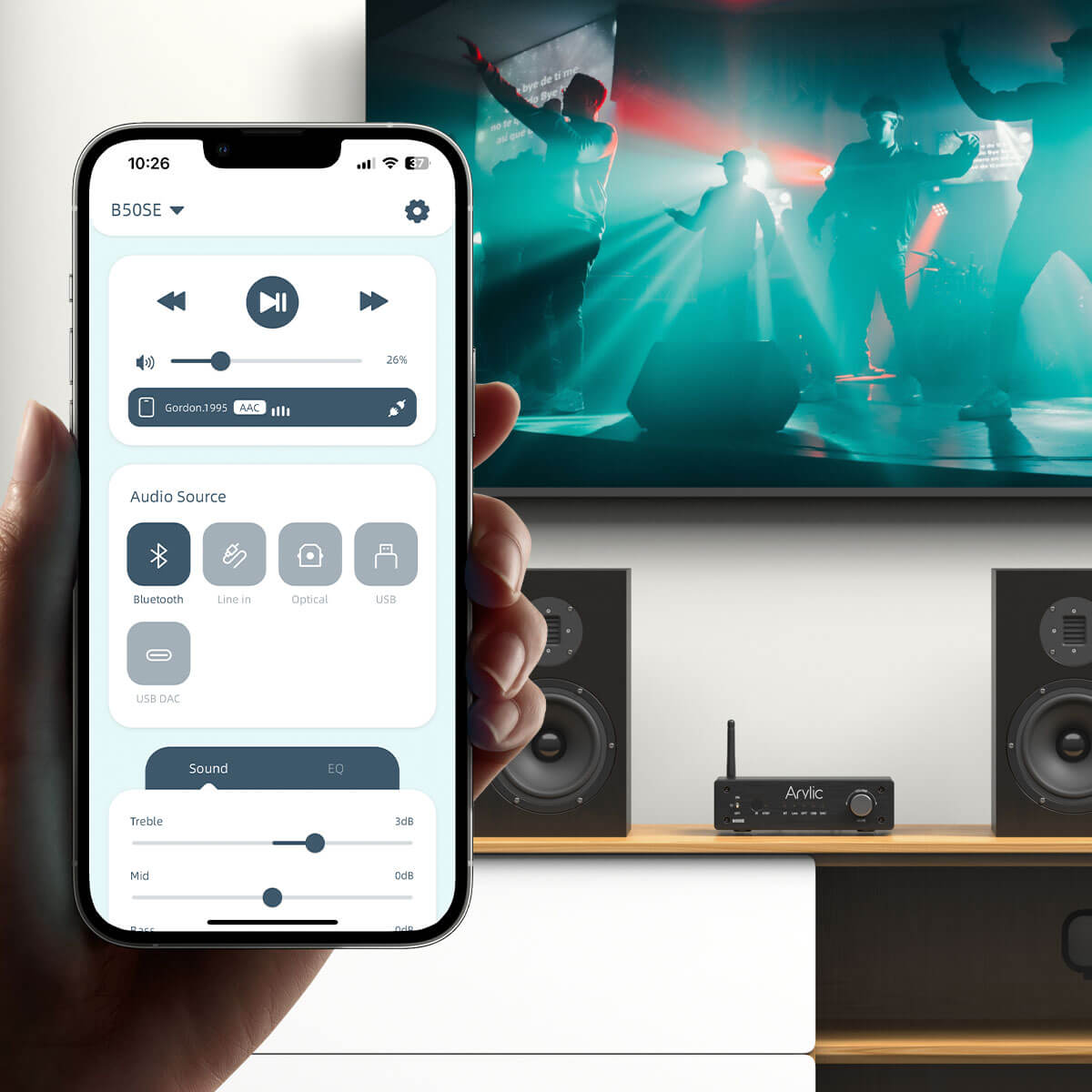 Add Bluetooth Features to Your Speakers.
Make your speakers into Bluetooth-enabled, play any music you like wirelessly from phone, tablet, Laptop/PC and other audio gear.
Smoothly Sound Enjoyments
B50 SE delivers nearly imperceptible latency and stable Bluetooth transmission >10 meters in distance.
No matter you are watching movie, listening to music, gaming or wine time, you can have a smoothtly sound enjoyments with stuttering and interrupts with a good mood.
Compatible to Your All Audio Gears
Personalized EQ
Your can use the default EQ settings or custom your EQ settings with more bass, treble or vocals In Go Control App.
Enhance your listening experience with different music!
Simple To Operate
Easy to pair and manage All Arylic Bluetooth devices in one App. Remotely audio source change, EQ, L/R balance, device info, and more helpful features.
Custom Theme
GO CONTROL APP support to switch the theme between dark mode and light mode. What's more, you can change the theme color based on your flavor!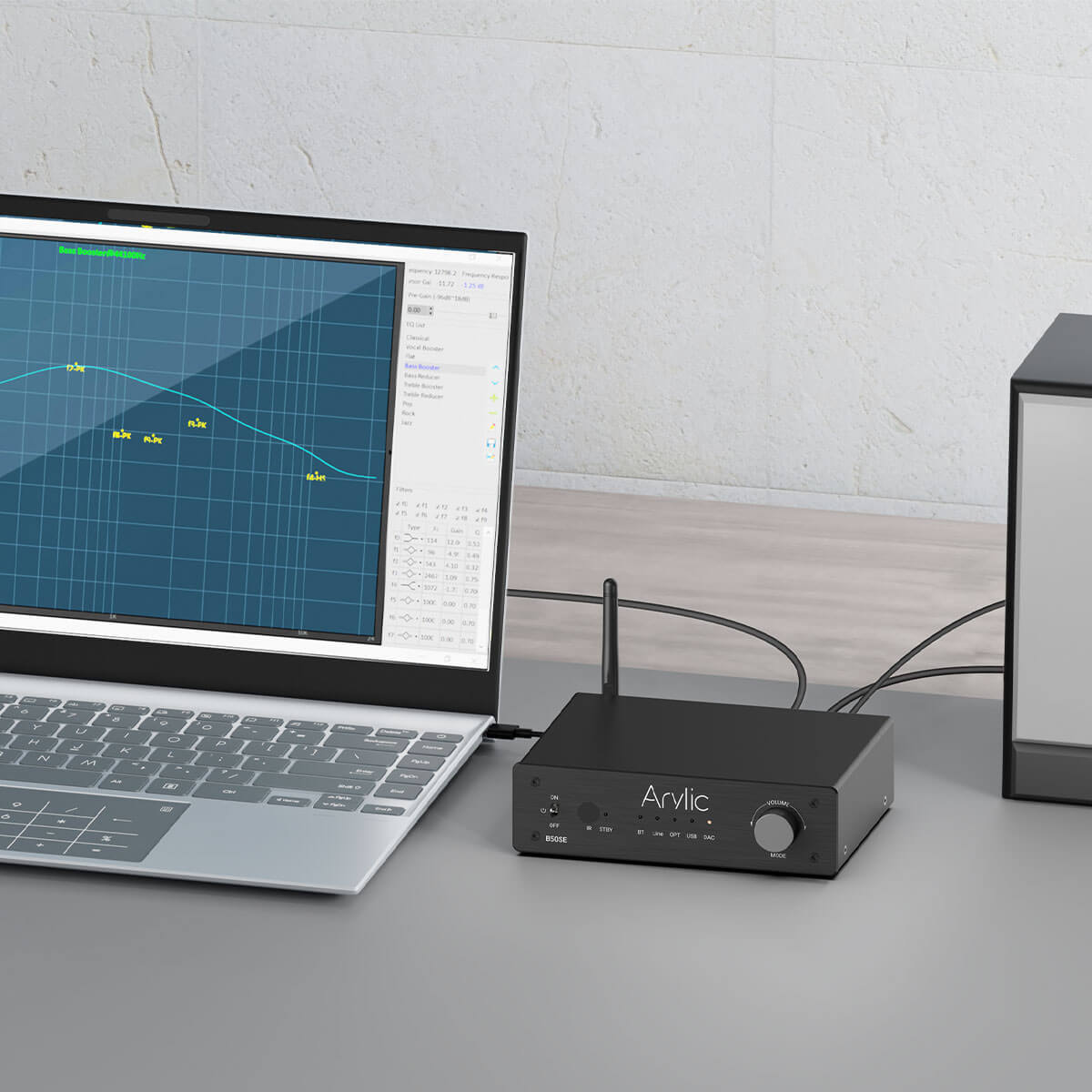 Tune Your Own Sound
The ACPWorkbench tuning tool allows you to customize your audio experience.

With this tool, you can adjust the frequency on each channel, adjust the left and right audio channels' balance, customize indepth EQ settings, and more.

Discover the full range of possibilities with our tuning tool and start defining your perfect sound.
Functionality Remote Control
Power Output
24V 4Ω 50W x 2
24V 8Ω 30W x 2
Line in
Analog RCA, Max 2V RMS input
Optical in
Up to 192kHz/24bit
PCM Only
USB Host
USB disk drive playback, support resume playback
Storage format: Fat16, Fat32, exFAT, up to 128GB
Support codec: mp3, mp4, wma, mov, m4a, aac, flac(96kHz/24bit), ape
USB Type-C
USB DAC for PC connection, sample rate: 48kHz
Subwoofer out
Max 3V RMS output, cutting frequency: 250Hz
Compare
Which Wireless Amplifier Are Made For You ?
Not sure which one to choose? We selected our most popular wireless stereo amplifiers. Compare them and choose the best version for your needs.
Click Learn More Below To Check All Products Comparation Table.
Learn More
Wireless Capability
WiFi, AirPlay, Spotify Connect, Bluetooth 5.0
Digital Input
Optical in
HDMI ARC
USB Type - C
This product has no reviews yet.