Expansion Boards
DAC Board

This DAC board can let you add a digital to analog output to your Up2Stream Mini v3 and Pro v3. Due to the DAC chip used in this board, the sound quality is much better than the one onboard.
Button Board

This Button board is an external board that contains multiple control buttons including play/pause, volume up, volume down, previous song, next song, standby and switch mode, on board IR receiver, connector for IR Extension Board and 4 mode indicator LED including WiFi, BT, AUX and USB. It is perfect to use as the control panel for your DIY device.
SPDIF In Board

Lacking a digital input for your DIY board and is too complicate to add it yourself? Here is the SPDIF input board that can let you easily add SPDIF input to your device. It contains an Optical input and Coaxial input jack. With this board, you can connect any device with SPDIF output as digital audio input source.
SPDIF Out Board

The long waited Digital output is finally here. This SPDIF output board can add digital output to your device, which contains an optical output and coaxial output jack. With this board, you can output digital audio data to other devices like a DAC or digital amplifier.
IR Extension Board

So the on board IR receiver does not fit your DIY case? You need to position it somewhere else? This IR extension board can let you connect an external IR receiver so you can position the IR receiver to fit your DIY needs. *Need to use with Button board
Volume Knob Board

Need a volume knob on your DIY project? Then this is perfect for you! You can use this Volume board to add a volume knob to your device.It is an encoder and you can use it to turn volume up or down, and for Mini v3, press the volume knob can switch input mode.
Specification
DAC Board
Sample Rate up to: 24bit/192KHz
Dynamic Range: 112dB
Interchannel Isolation: 100dB
THD+N: 0dB FS 0.002%
Power supply: 3.3V ± 5%, 23mA 5.0V ± 5%, 31 mA
Size: 40x38mm
Button Board
Size: 68x64mm
SPDIF In Board
Sample Rate up to: 16bit/176.4MHz
Size: 52x24mm
SPDIF Out Board
Sample Rate is same as the connected board
Size: 52x24mm
IR Extension Board
Size: 18x10mm
Package:Data cable and IR receiver cable included
Volume Knob Board
Size: 22x17mm
350W power supply able to connect multiple devices
Unlike normal power supply that can only connect to one device, SPS-350 power supply can provide power to multiple devices at the same time.
Switching Power Supply
SPS-350
---
Power Up Your Multiple Devices
High Watt power

SPS-350 have 350W power supply and can provide power up to 4 Up2stream AMP 2.0 devices. You can easily calculate how many devices you can connect by dividing the Watts the connected device required.

Excellent Power Conversion Efficiency

SPS-350 has 88% ~ 89.5% power conversion efficiency, compare to other 80% power conversion efficiency power supply, the heat produced is halved.

Good Quality Component used

SPS-350 uses Rubycon 105℃ high temperature resistance capacitors, compare to other brand's 85℃ capacitors, the lifespan is 4 times longer. SPS-350 also have 4000VAC isolation voltage, which can withstand 4000VAC transient voltage and protect the connected devices.
Connect Multiple Power Supply in Parallel
You can connect multiple power supply in parallel for easy installation in the power box and to host more devices at the same time.
Connection

When installing the output power cable, please make sure you connect the cable to correct input/output. Also make sure you check the AC current switch on the side to make sure it is same as your country standard.
Multiple Protection

SPS-350 build with Over Load, Over Voltage and Over Temperature protection. Whenever there is a fault condition happens, SPS series power supply will go into hiccup mode and will recover automatically after fault condition is removed.

International Certified

SPS-350 Power Supply is complied with many international safety regulations, you can use them with ease.
Specification
Output
DC Voltage 24V
Rated Current 14.6A
Rated Power 350.4W
Ripple & Noise (Max.) 150mVp-p
Voltage Tolerance +/- 1.0%
Input
DC Voltage 90~132VAC/180~264VAC by switch
240~370VDC (switch on 230VAC)
Frequency Range: 47~63Hz
Efficiency
88%
AC Current
6.8A/115VAC
3.4A/230VAC
Fan On/Off Control
RTH3>=50 Fan On
RTH3>=50 Fan On
Environment
Working Temperature -25°C ~+70°C
Working Humidity 20~90% RH non-condensing
Storage Temperature -40°C ~+85°C
Storage Humidity 10~95% RH
Safety
Safety Standards IEC/UL 62368 -1, BSMI CNS14336 -1, EAC TP TC 004, KC K60950-1
EMC Emission Compliance to BSMI CNS13438, EAC TP TC 020, KC KN32, KN35
EMC Immunity Compliance to EAC TP TC 020, KC KN32, KN35
Dimension
215x115x30mm (LxWxH)
Weight
0.76KG
More Safe, More Reliable
Power Supply Upgraded with CE,GS and other safety certificated.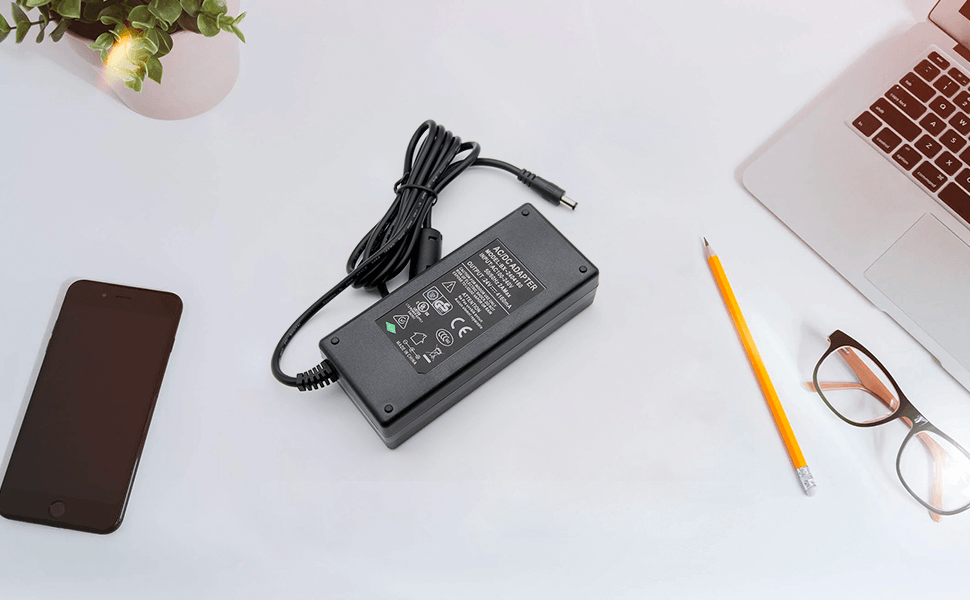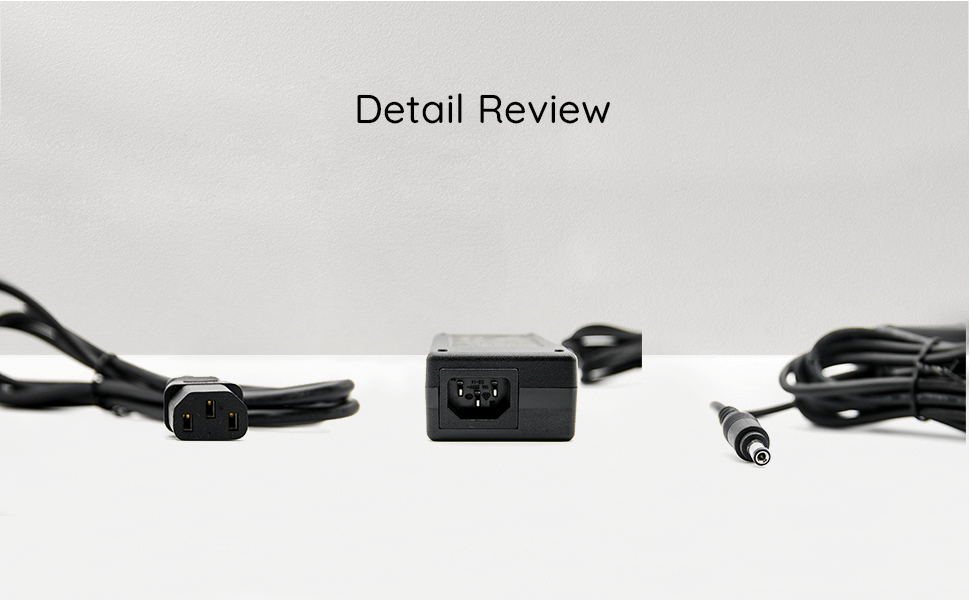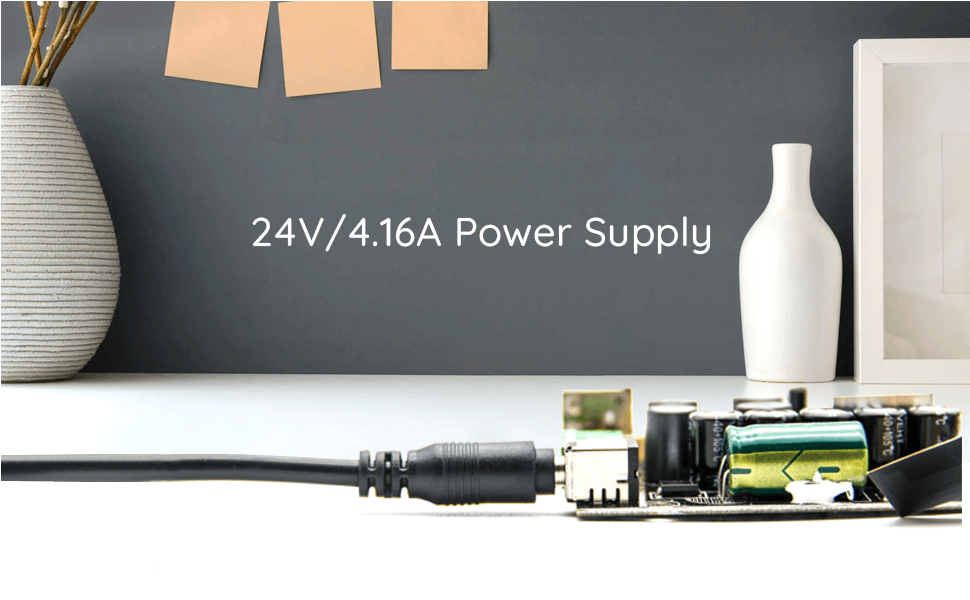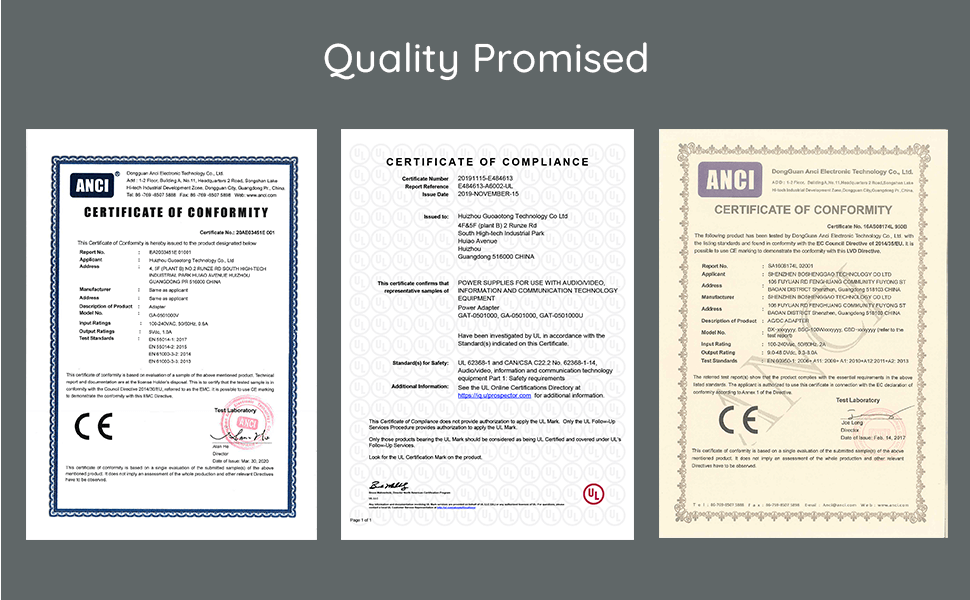 Specification
| | |
| --- | --- |
| Model | PA-2400-03 |
| Input | 100V-240V~1.2A; 50-60Hz |
| Output | 24V~4.16A |
| Dimension | 130*67*41 mm |
| Type | 18AWG |
| Gross weight | 286g |
| Package Included | US/UK/EU/AUS Plug x1, Arylic 24V 4.16A AC/DC Adapter x 1 |
Usually Buy With
The Quality Power Adapter you can Trust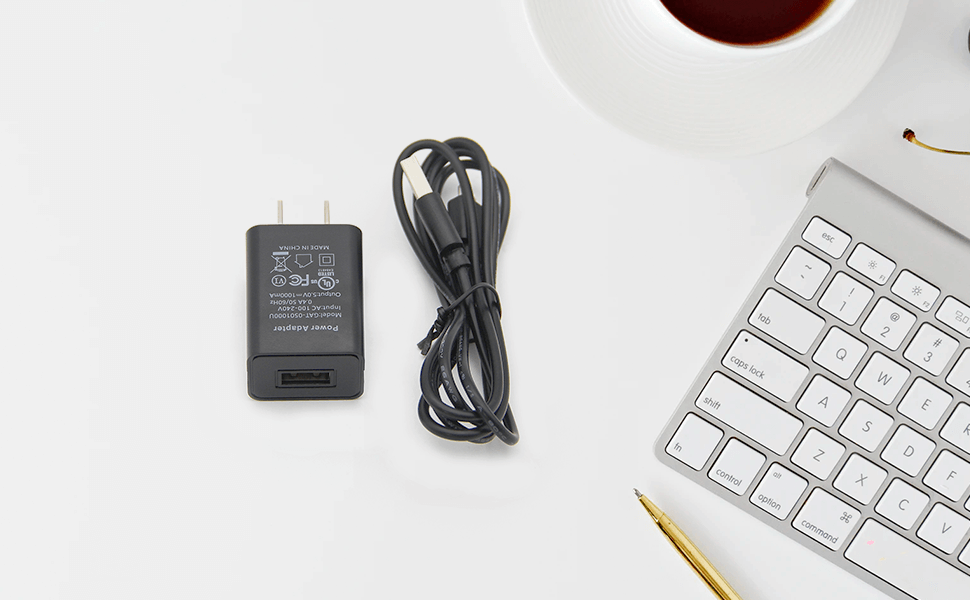 Detail Review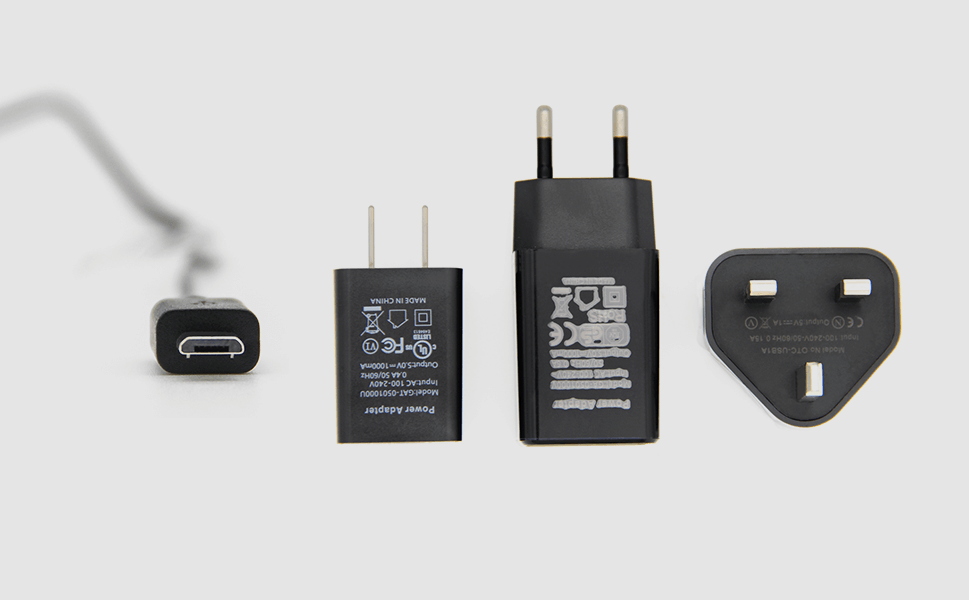 5V/1A Power Supply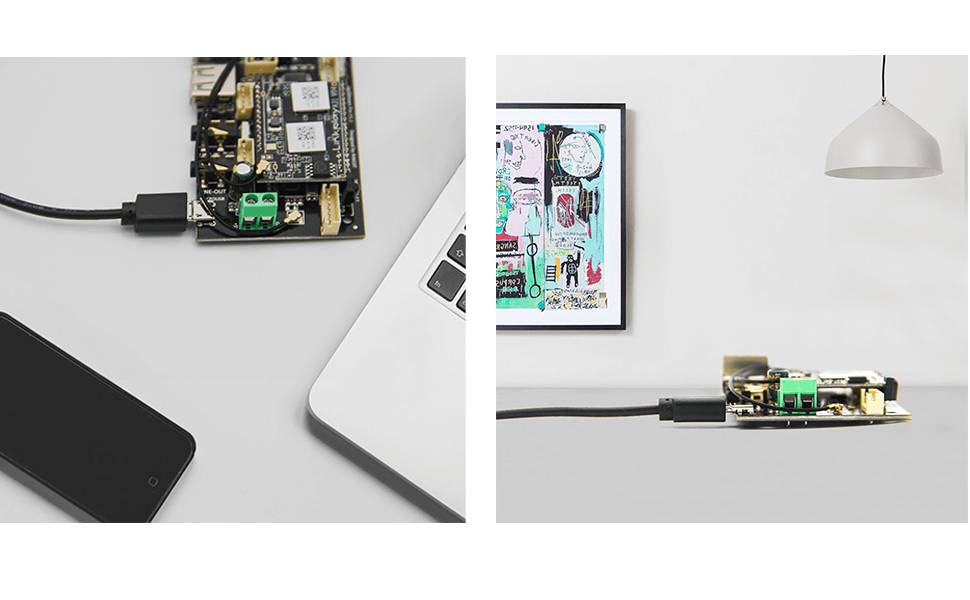 Quality Promised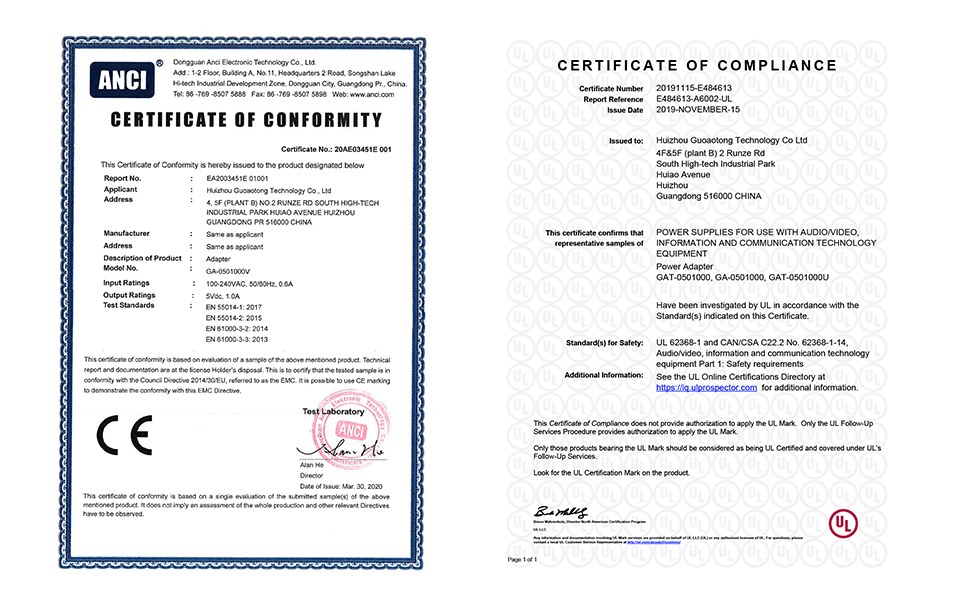 Usually Buy With
ACPWorkbench Stereo Equalizer Tool
The ACPWorkbench Stereo Equalizer Tool is a program developed by Arylic for precise EQ control. This tool can adjust the loudness of specific audio frequencies to the listener's preferences and the acoustics of the environment, known as the frequency bands. For example, an equalizer allows you to raise the bass while listening to dance music, or add treble in a room that responds to low-frequency sounds.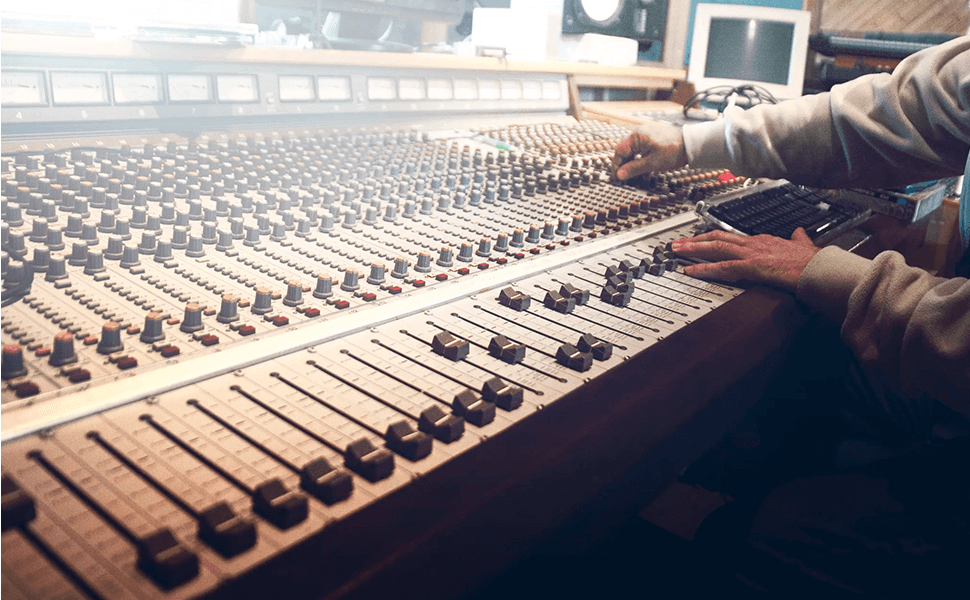 Stereo Equalizer
ACPWorkbench
---
Customize your Music
Concert at your Home

All you need is a Windows computer (Windows 7 or later) and you can have a concert-like musical experience at home. It also supports 3D surround sound (with the exception of the Up2stream Mini V3), Taking your listening experience to the next level.
3D surround Sound

A 3D audio effect is where a sound source is placed virtually anywhere in three-dimensional space, including behind, above or below the listener, and then Stereo speakers and other audio devices generate the music to give you a different musical experience.

Clean and Clutter-free Interface

The design is simple and intuitive, so even if you're not a professional studio player, you'll be able to study it in a few minutes and start customizing your sound!

Precise EQ Control

Even if the 4stream app already supports EQ Control, I don't think this is enough for your needs. With our ACPWorkbench Tool, you can adjust your EQ more precisely and permanently store your settings on every device. This means you can customize the sound differently for each device.

Gain Adjustment

The environment is different for each person due to their subjectivity. Now you can adjust the volume level to your own requirements and be most comfortable. And you can also make different adjustments according to different audio sources such as I2S, USB sound card, SPIDIF IN, etc.
How to Purchase and Setup?
*a license key only allow to register once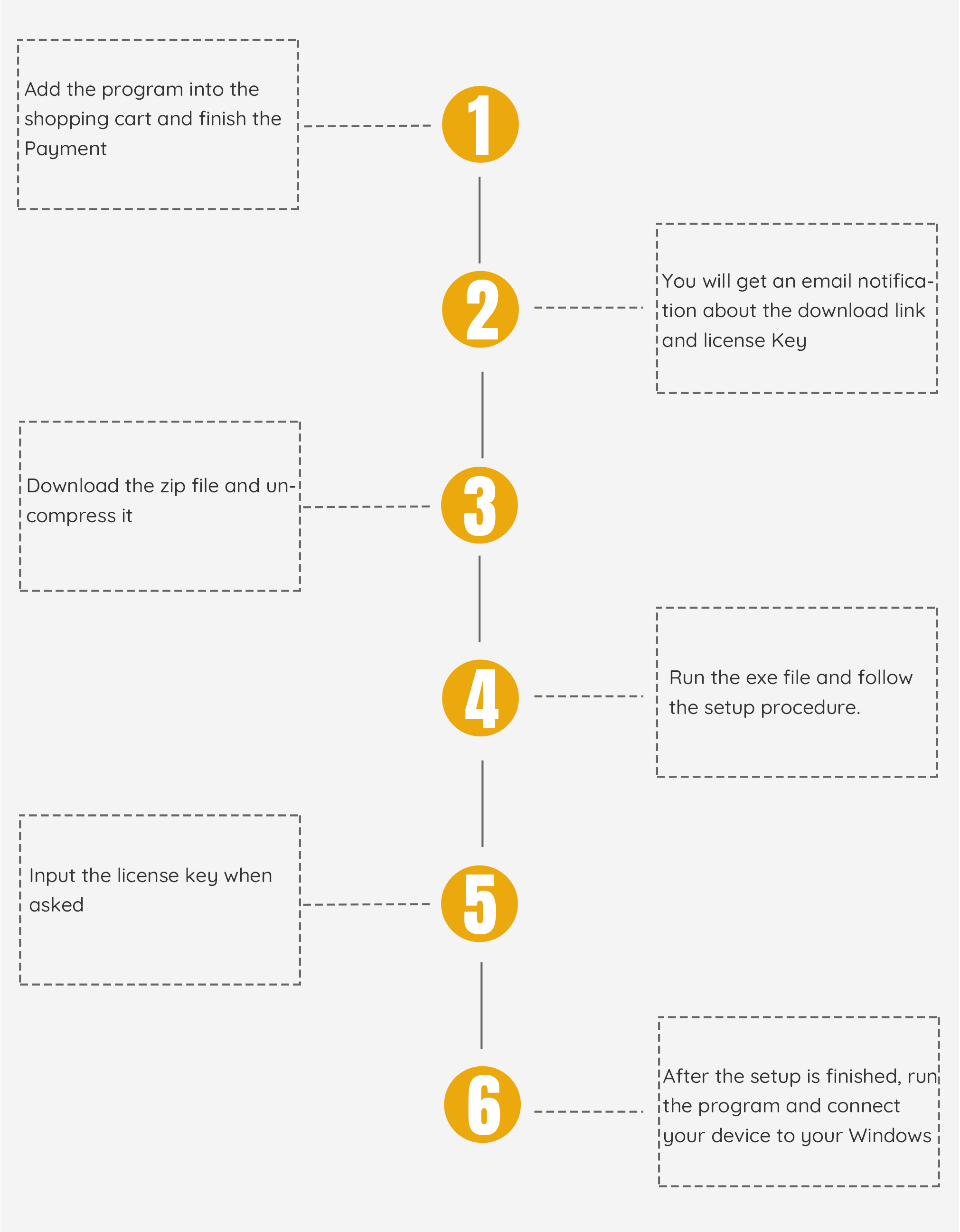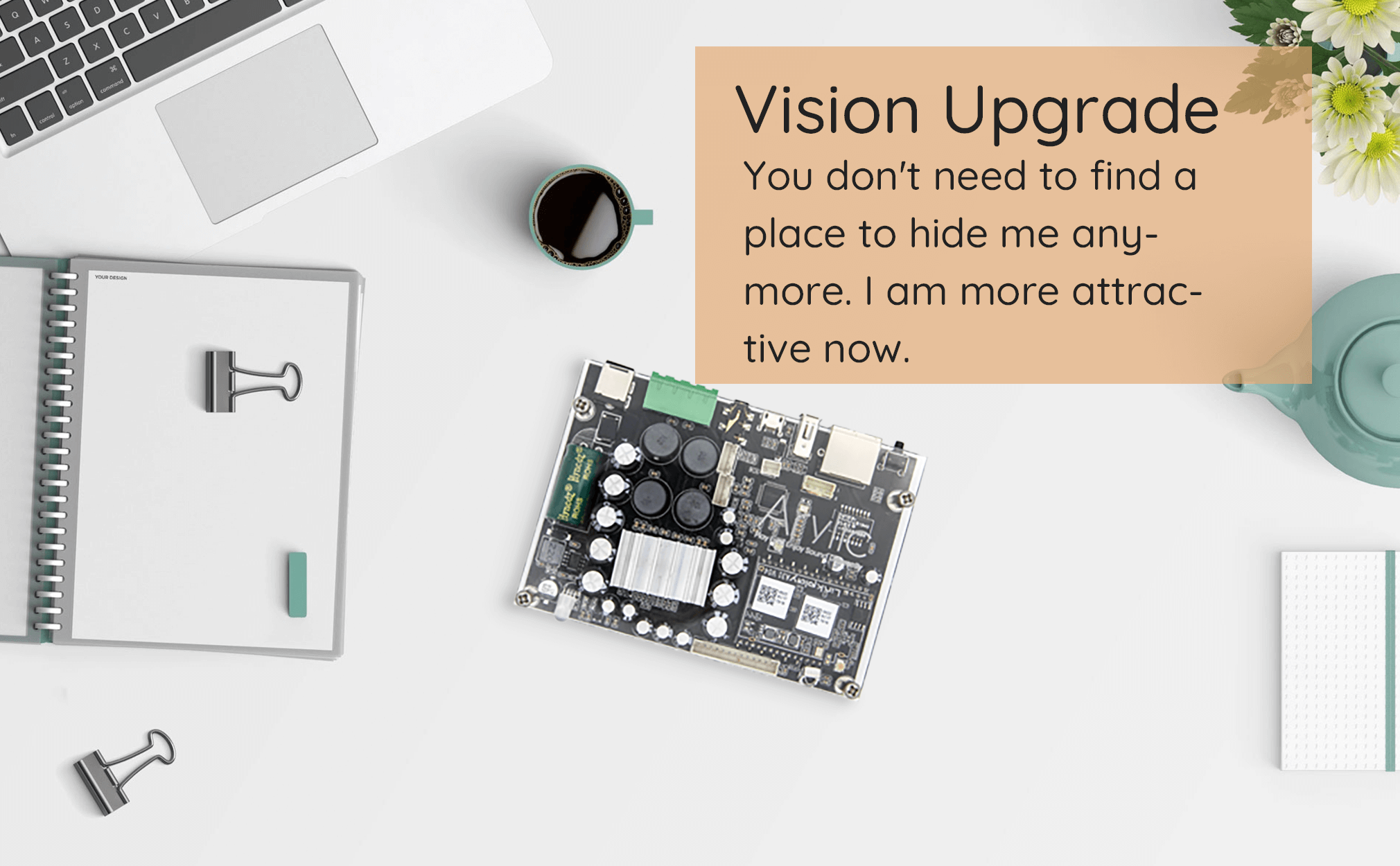 Up2stream Amp2.1
Up2stream Amp 2.1 available

Up2stream Amp
Up2stream Amp 2.0 (PCB1.1) /Up2stream Amp V3/Up2stream Amp Mono available

Up2stream Pro
Up2stream Pro V2 /Up2stream Pro V3 available

Up2stream Mini
Up2stream Mini V3 available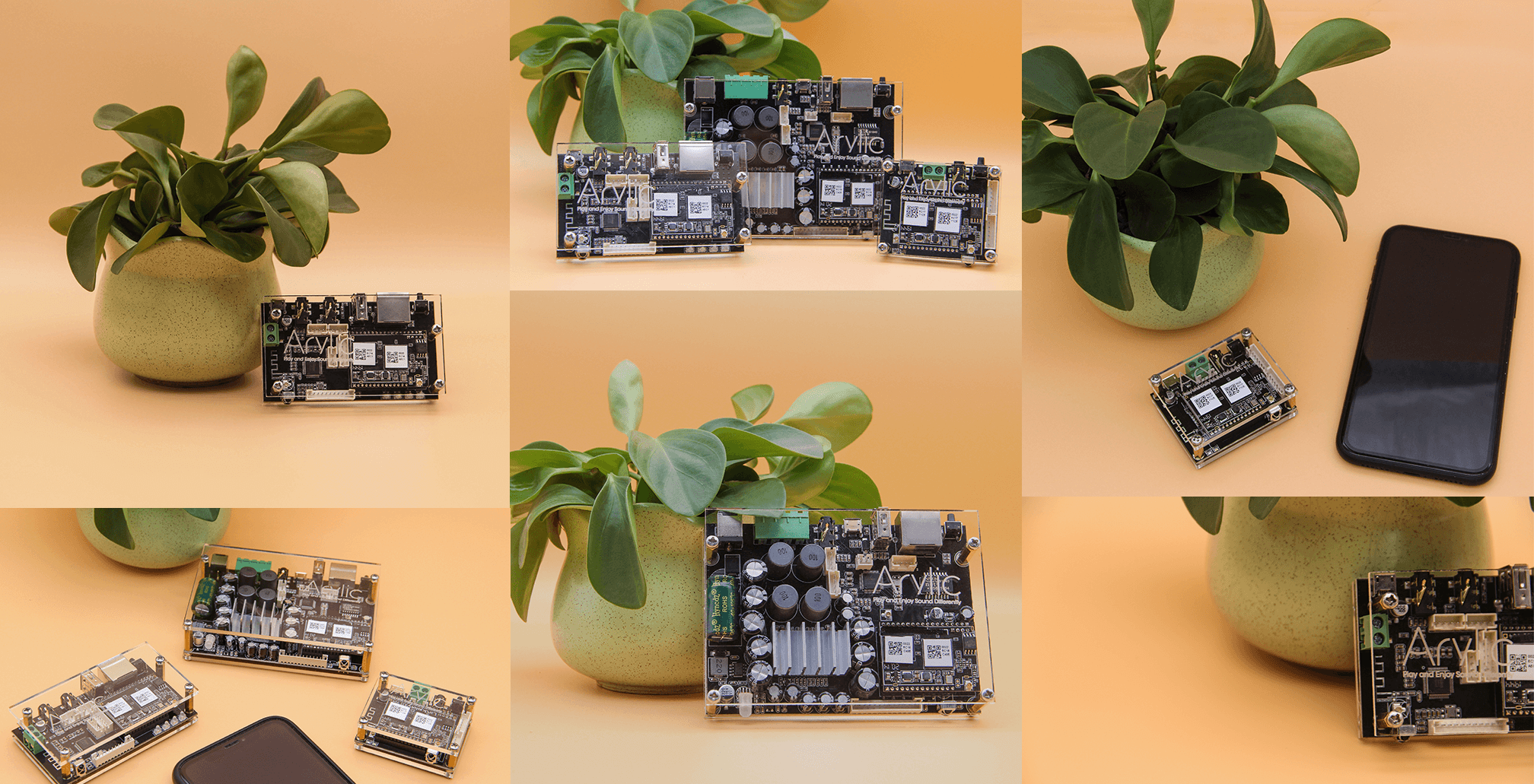 What's in the box

Easier to Control your Audio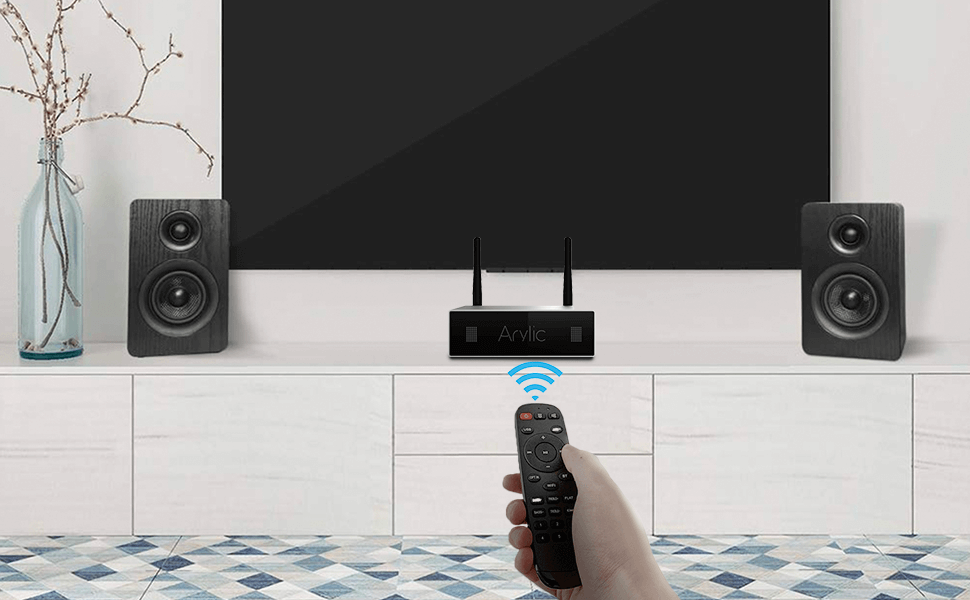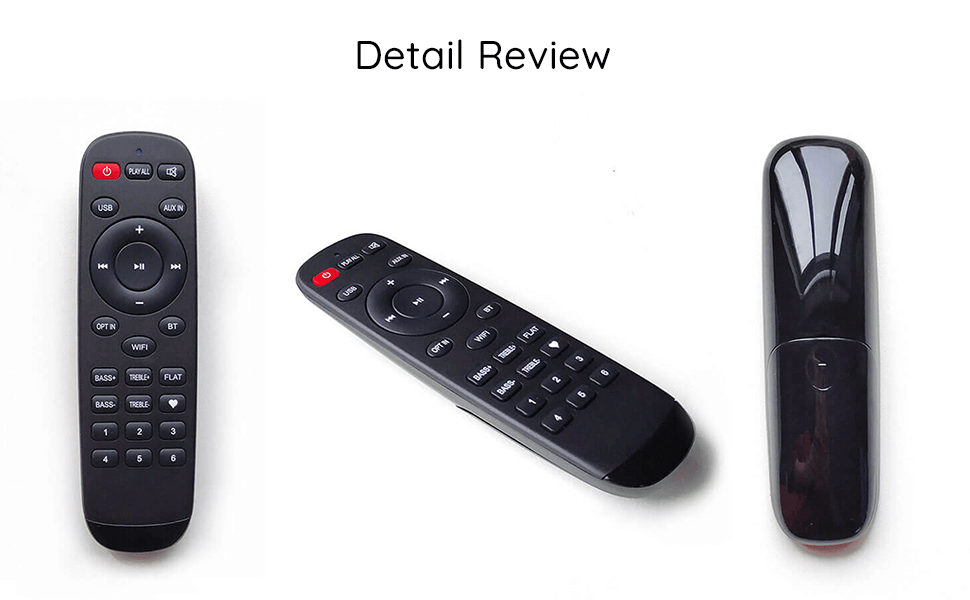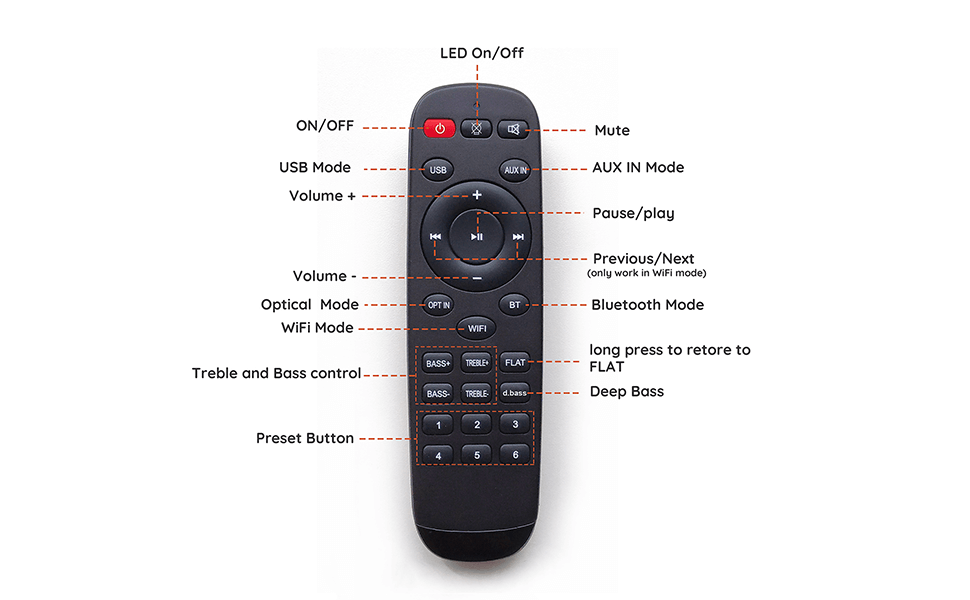 Specification
| | |
| --- | --- |
| Wireless Communication | IR |
| Fit the battery | UM-4 AAA IEC RO3 |
| Application | Up2stream amp1.0, Up2stream amp2.0, Up2stream pro V2, Up2stream Mini V2, Arylic A50 Amplifier, Arylic S10 Pre-amplifier, Rakoso Streamer X10, Rakoso Amplifier SA100, |
Usually Buy With
Transmit your digital audio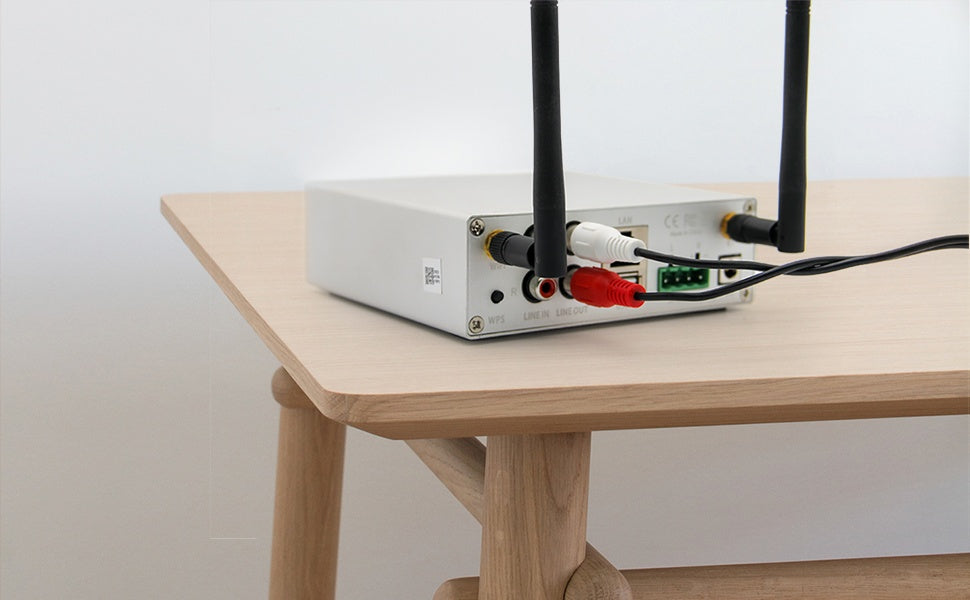 Detail Review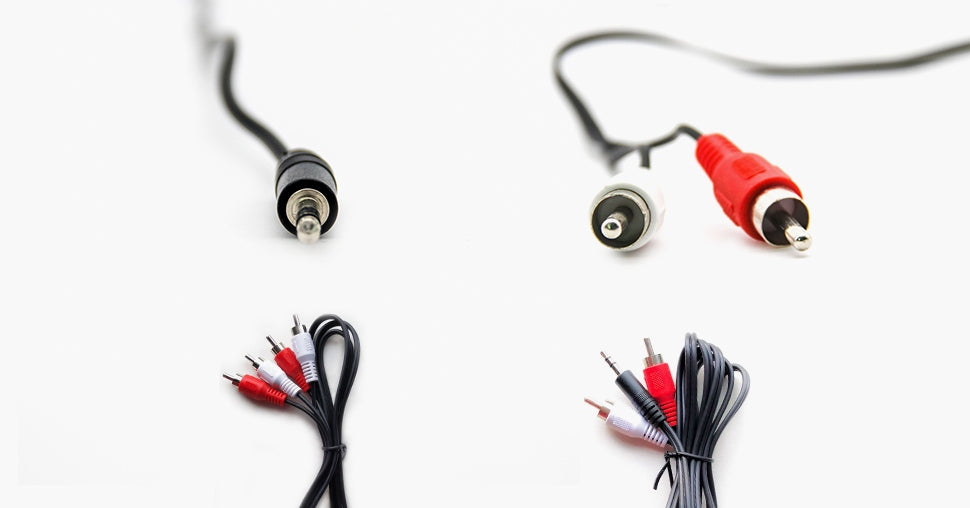 Specification
| | |
| --- | --- |
| length | 1.2 m |
| Pitch | 3.5 mm |
| Type | Male To Male |
| 2-1 Connector A/Connector B | 3.5mm Jack/2 RCA |
| 2-2 Connector A/Connector B | 3.5mm Jack/2 RCA |
| Package Included | 3.5mm male to 2RCA male cable x 1 |
Usually Buy With
Strength your Signal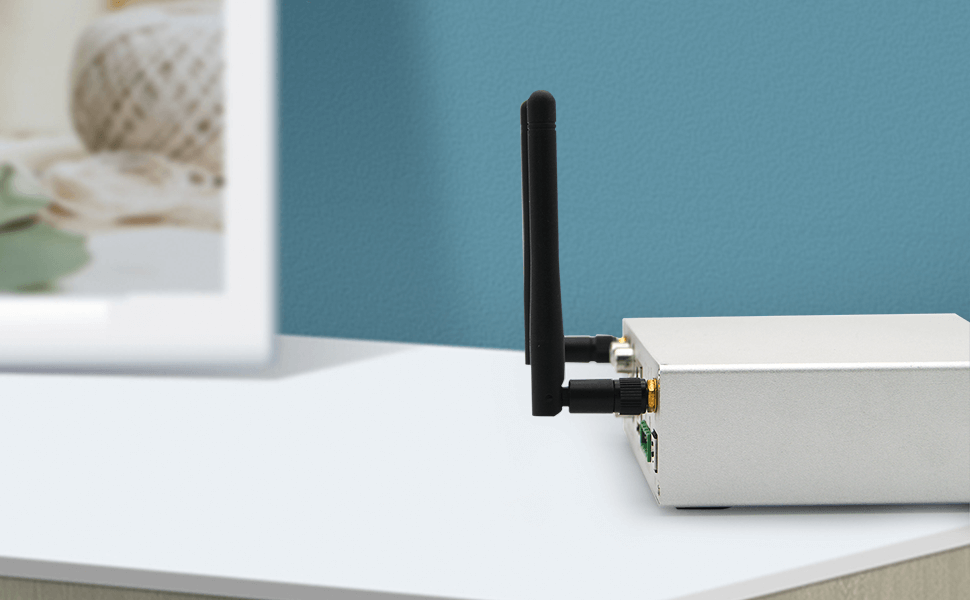 Detail Review
Strength your Wifi /Bluetooth Signal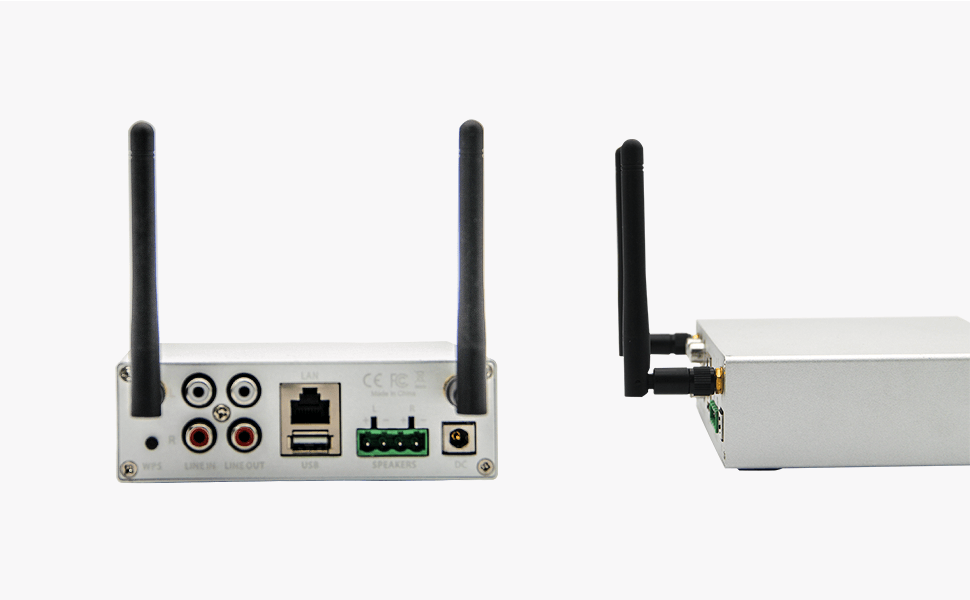 Specification
| | |
| --- | --- |
| Gain | 3 dBi |
| Length | Antenna 11 cm/ Internal Cable 15 cm |
| Type | Antenna-Female/Internal Cable-Male |
| Connector Type | RP-SMA |
| Package Included | Arylic Internal Antenna cable x 1, Arylic 2.4G Wifi/ Bluetooth 11 cm External Antenna x 1 |
Usually Buy With
Package Included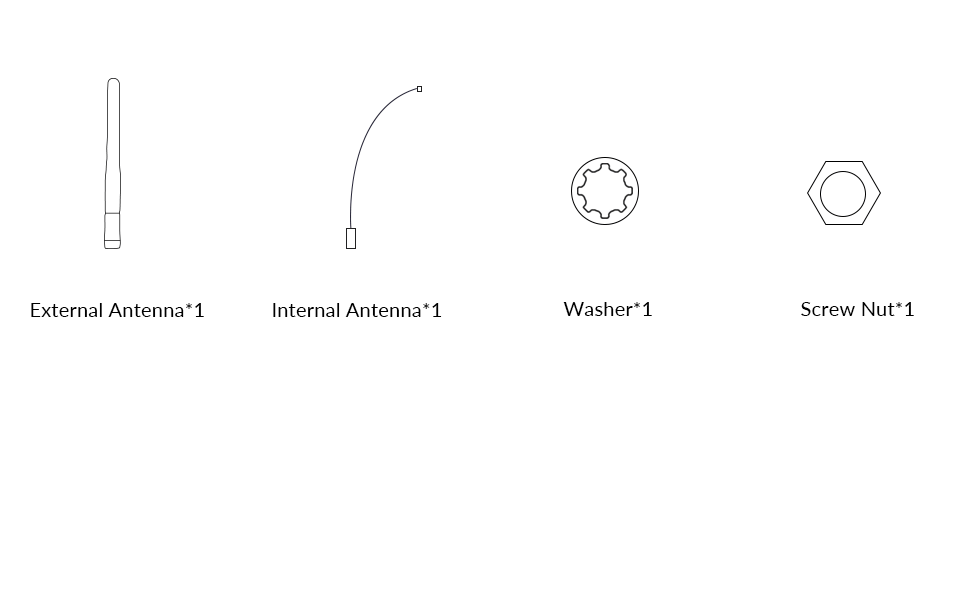 Easier to Control your Audio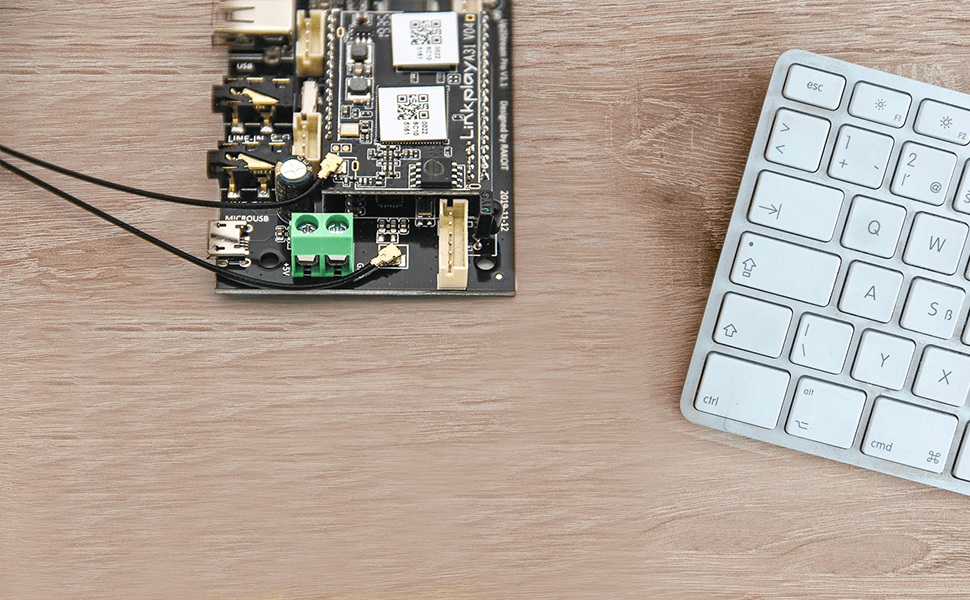 Detail Review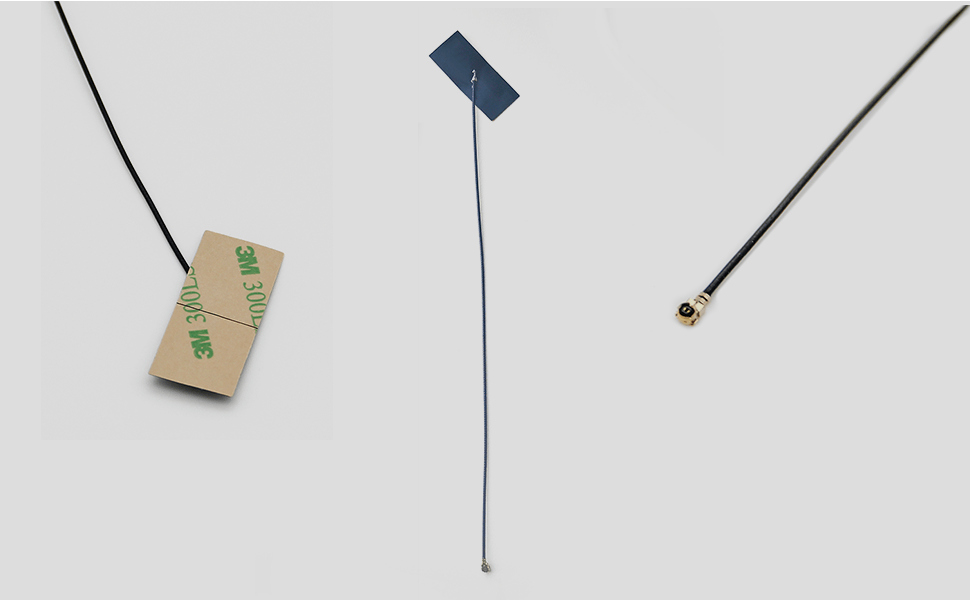 Strength your Wifi /Bluetooth Signal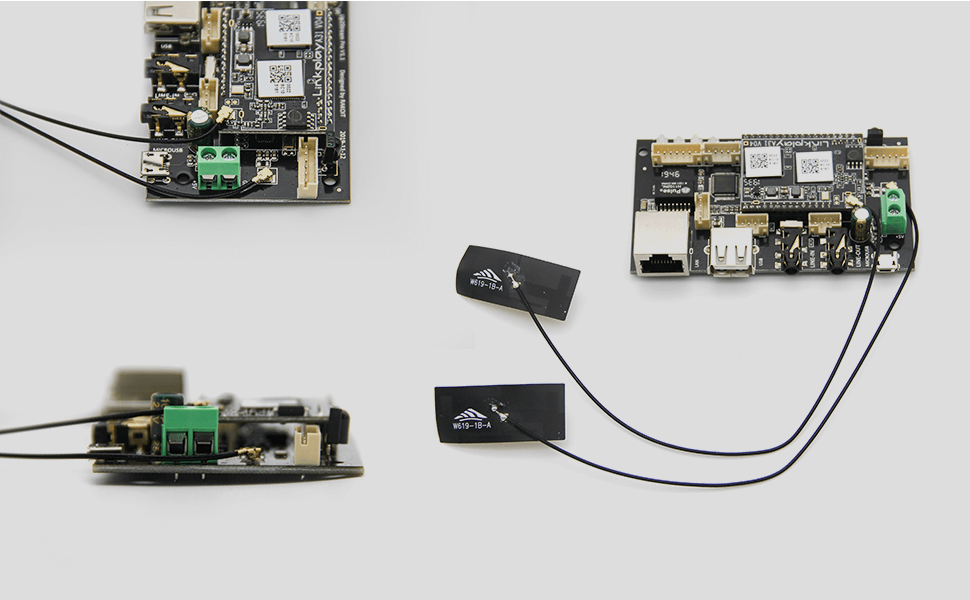 Specification
| | |
| --- | --- |
| Length | 20cm |
| Frequency | 2400-2500MHz |
| Gain | 3dBi |
| V.S.W.R | <= 2.0 |
| Impedance | 50ohm |
| Connector | IPEX/Welding |
| Type | RG1.13 |
| Set Up | FPC Paste |
| Package Included | Arylic WiFi/Bluetooth 20cm Internal Antenna x 1 |
Usually Buy With