DESCRIPTION
SPEC
Q & A
REVIEWS
Easier to Control your Audio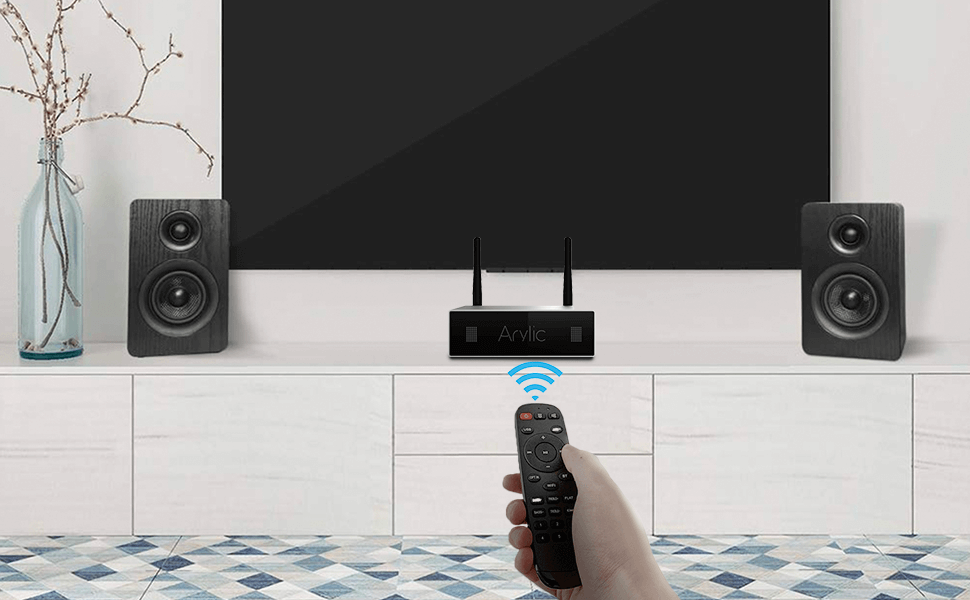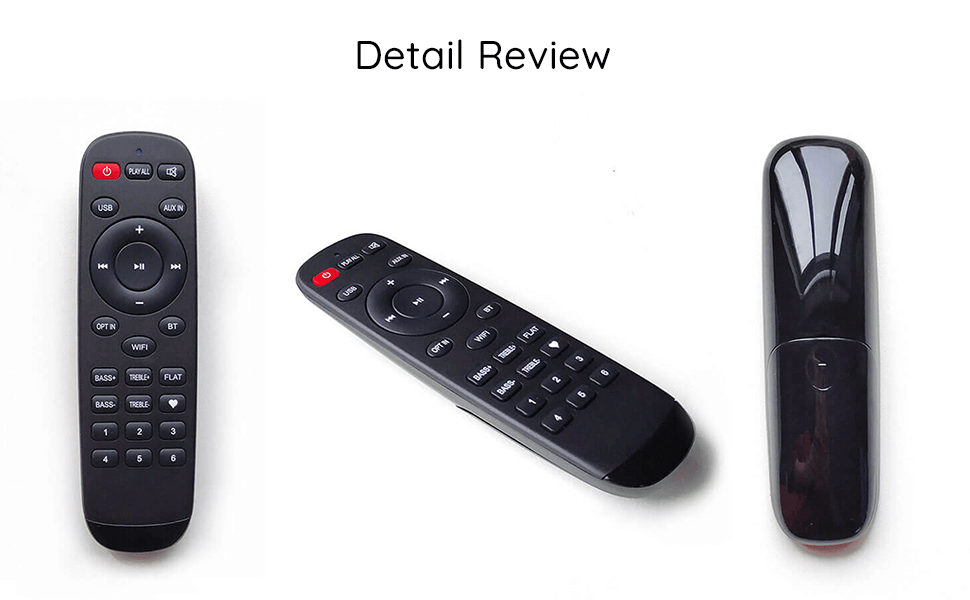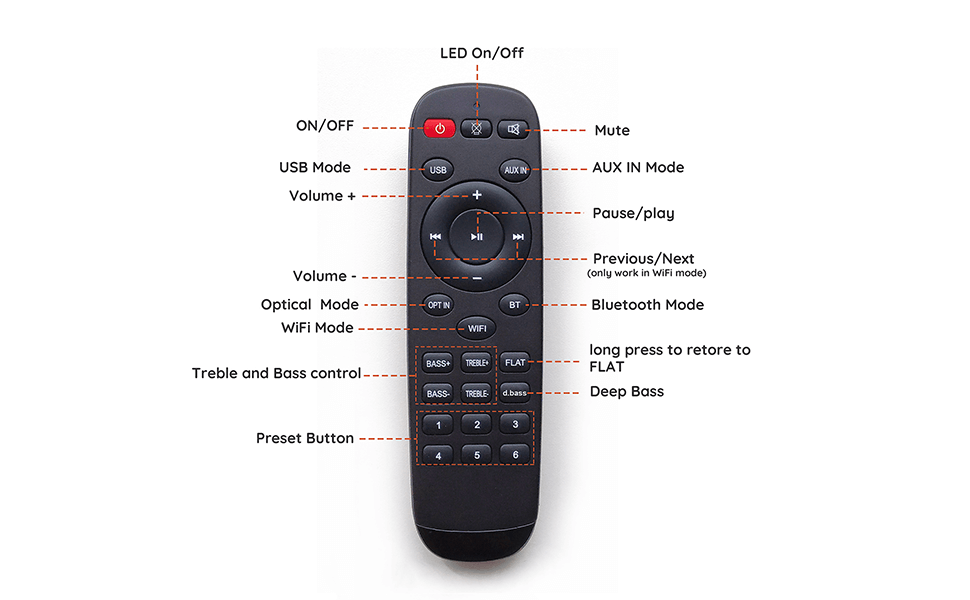 Specification
| | |
| --- | --- |
| Wireless Communication | IR |
| Fit the battery | UM-4 AAA IEC RO3 |
| Application | Up2stream amp1.0, Up2stream amp2.0, Up2stream pro V2, Up2stream Mini V2, Arylic A50 Amplifier, Arylic S10 Pre-amplifier, Rakoso Streamer X10, Rakoso Amplifier SA100, |
Usually Buy With
About Us
Arylic is founded by groups of expert people with different skills from home audio and lifestyle new technology products. With more than 10 years of experience designing the product behind the scenes, we made the decision to make some products of our own team with our specialty, to make them good, value for money, good quality, maintain and update.
Learn more about our story>>
How do I disable the beeping sound when changing the volume?

Sorry, it is default prompt sound

Q .Can I disabled beep sound when I use the remote? A .Push the d.bass again. Won't work,any other option? Thanks

d.bass is super deep bass, push the d.bass button repeatedly will remove super bass effect, won't  remove the bass

Does the remote overrides the settings of the knobs ?

yes

Can I disabled beep sound when I use the remote?

Push the d.bass again

Hi How do I configure the remote to use linkplay via wifi, I was told that it is possible?

number 1 - 6, you can preset them in 4STREAM app, select what you want to listen music source, for example tiadal ,internet radio , other button is default

Does it work with Up2stream Pro V3 ?

yes, the pro v3 has the ir recevice module

Does this IR Remote Control work with Amp 2.1. (This IR Remote Control is not indicated in your description)

Yes, our IR works with all models.

Can i use universal IR remote with my UP2Stream amp 2.0 ?

If your universal IR remote can learn our IR code, then you can

In the app there are 10 options of preset content, however on the remote there are only buttons from 1 to 6, how can I use it with the control from 7 to 10? What is the Play All button on the remote control for?

Sorry, due to the limitation of the buttons available on the remote, you can only acess first 6 of the preset content.
The play all button is for a old model, right now it is use to turn off the LED light on the device.
to use other numbers, you can only click the number on the app .

What if there are more than 1 up2stream Pro's close to each other. How does it know which one to control?

Our app support change the name of the device, you can name it whatever you like and easy to remember and to tell .

How can i Connect My remote to the Up2Stream Pro?

There is an IR sensor on board already ,so you just need our remote and use it .

What is the 'OPT IN' button for on the remote? Do you have a product that has optical in?

yes, RAKOSO SA100 amp support OPT IN . Q1,2020 will launch A50 PRO ,which support wifi ,aptxhd bluetooth ,opt in ,line in ,sub out .
●It is extendable by expansion boards.
*5G WiFi compatiable means users could control our system when your smartphone connected to your router's 5G channel.
* About Spidif Pins, Up2stream Mini/Pro is default as Spdif out. Up2stream Amp/Mono is default as Spdif in. You can switch to Spdif In/Out by ACPWorkbench Tool. The 2 spdif pins are the same funtion, can't change seperately.
*Up2stream Amp SUB and S50 Pro+ Preamp is our coming up new products.