DESCRIPTION
SPEC
Q & A
REVIEWS
Easier to Control your Audio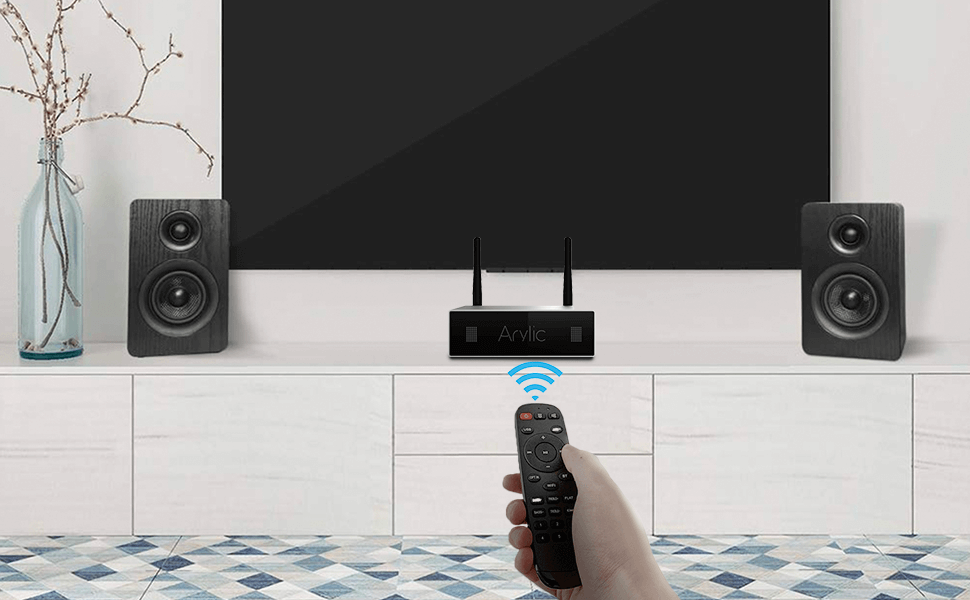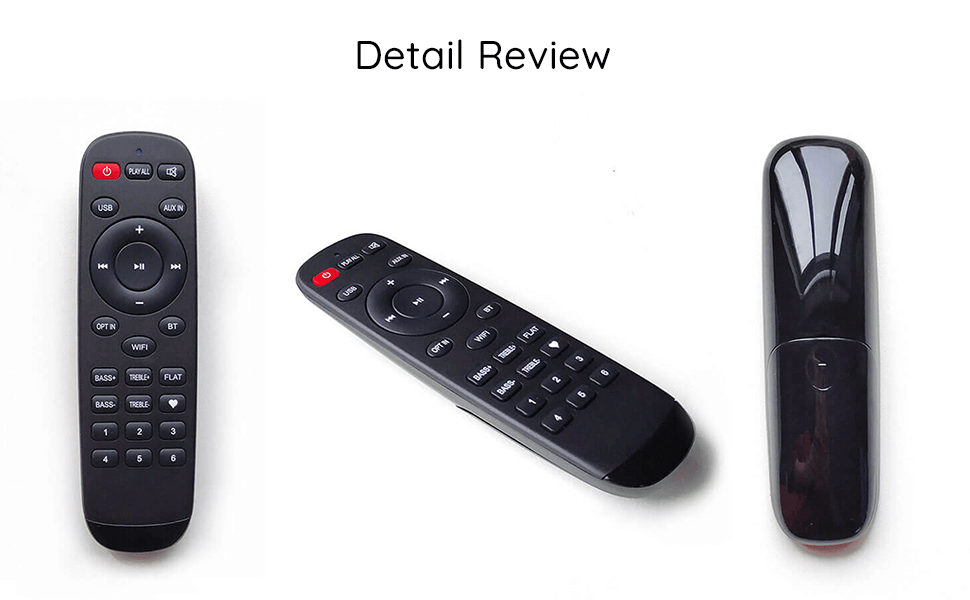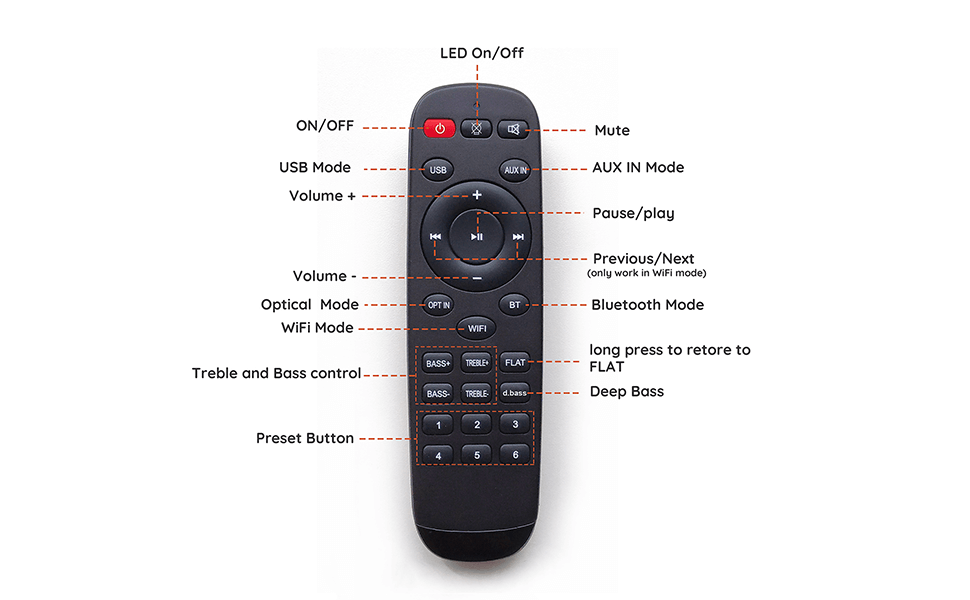 Specification
| | |
| --- | --- |
| Wireless Communication | IR |
| Fit the battery | UM-4 AAA IEC RO3 |
| Application | Up2stream amp1.0, Up2stream amp2.0, Up2stream pro V2, Up2stream Mini V2, Arylic A50 Amplifier, Arylic S10 Pre-amplifier, Rakoso Streamer X10, Rakoso Amplifier SA100, |
Usually Buy With
Can i use universal IR remote with my UP2Stream amp 2.0 ?

If your universal IR remote can learn our IR code, then you can

In the app there are 10 options of preset content, however on the remote there are only buttons from 1 to 6, how can I use it with the control from 7 to 10? What is the Play All button on the remote control for?

Sorry, due to the limitation of the buttons available on the remote, you can only acess first 6 of the preset content.
The play all button is for a old model, right now it is use to turn off the LED light on the device.
to use other numbers, you can only click the number on the app .

What if there are more than 1 up2stream Pro's close to each other. How does it know which one to control?

Our app support change the name of the device, you can name it whatever you like and easy to remember and to tell .

How can i Connect My remote to the Up2Stream Pro?

There is an IR sensor on board already ,so you just need our remote and use it .

What is the 'OPT IN' button for on the remote? Do you have a product that has optical in?

yes, RAKOSO SA100 amp support OPT IN . Q1,2020 will launch A50 PRO ,which support wifi ,aptxhd bluetooth ,opt in ,line in ,sub out .